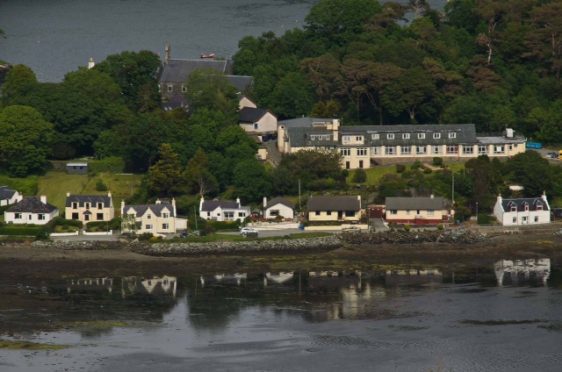 Campaigners fighting to save Portree Hospital on Skye have accused NHS Highland of attempting to "rewrite history" in a row over new signs.
The health board is changing signs at four hospitals, including Portree, where the "H" sign, stating "A&E not 24 hours", is being replaced with one stating "Minor Injury Unit not 24 hours".
NHS Highland said this was being done because the existing signs did not accurately reflect the services provided in the hospitals.
It acknowledged that replacing "A&E" signs with the words "Minor Injury Unit" may be viewed as downgrading the services, but stressed the services would remain the same.
Alan MacRae is a founding member of the SOS (Save our Services) NHS Skye group set up to represent the community's concerns over NHS Highland's plans to build a new hospital at Broadford, with a smaller facility in Portree.
He said: "There has been a remarkable and audacious attempt by NHS Highland to completely rewrite history.
"They are now claiming that Portree Hospital has never treated emergencies.
"This is an insult to the intelligence of the thousands that have used Portree Hospital as the first point of contact for 24 hour emergency care for the past 50 years – until 2015 when it was quietly and unceremoniously removed."
The group is encouraging local people to attend an NHS Highland drop-in session on the future of local health and social care services in the area at Portree Community Centre between 1pm and 6pm tomorrow (Friday) to demonstrate support for their hospital.
NHS Highland clinical lead Dr Paul Davidson insisted that, although the signage at Portree Hospital would change, the service provided there would be unchanged.
He said: "The department does not have staffing or equipment to be termed an accident and emergency department and it has not been open 24 hours for many years.
"The current service in Portree is a minor injury and ailment service and an out-of-hours primary care centre.
"There is no plan to change these services."
Dr Davidson added that major A&E cases on Skye go to Mackinnon Memorial Hospital in Broadford and, if they turn up unexpectedly at Portree Hospital, staff there assess, stabilise and transfer the patient to Broadford or further afield, as necessary.
He said: "This arrangement has been in place for the past 10 years, meets the needs of our local population and is supported by local clinicians and the Scottish Ambulance Service."
The other three hospitals at which signs are being changed are in Thurso, Grantown and Nairn.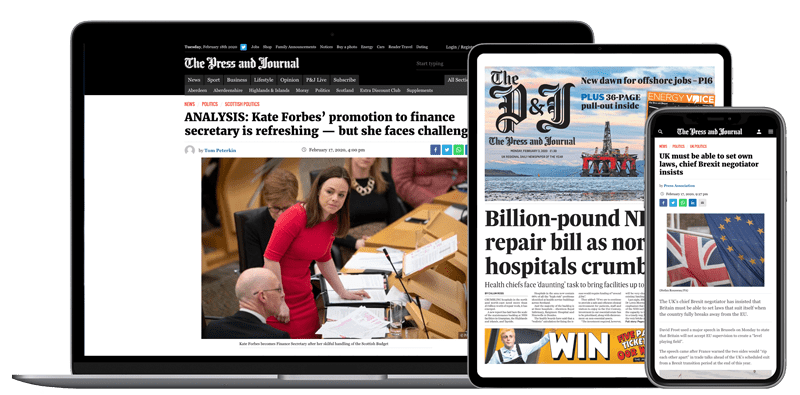 Help support quality local journalism … become a digital subscriber to The Press and Journal
For as little as £5.99 a month you can access all of our content, including Premium articles.
Subscribe