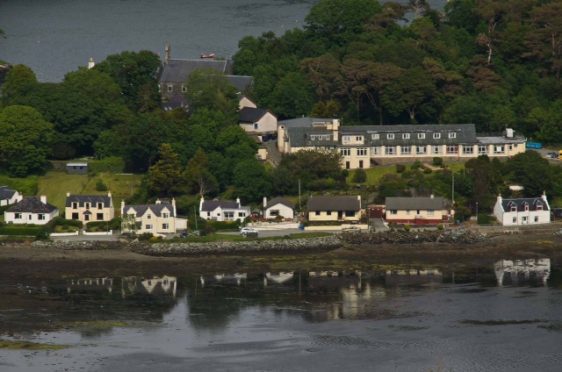 A furious row has erupted over plans to redesign hospital services on Skye after "childish" NHS staff were accused of ripping down campaign posters.
SOS (Save our Services) NHS Skye – the group set up to represent the community's concerns over plans to build a new hospital at Broadford, with a smaller facility in Portree – organised a public meeting to discuss their concerns at the changes.
They had put up posters advertising the meeting in Portree Community Centre.
But the posters were taken down – and campaigners say they have seen CCTV footage of health workers caught in the act.
NHS Highland has admitted the actions of his staff and defended them, saying the posters contained "erroneous" statements.
They were put up on Friday, the same day NHS Highland was holding a drop in session in the centre about the service redesign.
But the posters advertising Monday night's open meeting of SOS NHS Skye were taken down by NHS Highland staff who were in the building for the drop in session.
John Docherty, who runs the website for SOS NHS, said: "It was reported to us by the community centre.
"Personally I think it is childish.It is indicative of how polarised we have become and how difficult communication is and the general almost contempt that they hold for what should be a democratic voice questioning the plans they are putting forward.
"There are people within SOS NHS who are very angry about it."
SOS NHS Skye believe the large hospital should be sited at Portree, in the north of the island, where three quarters of the population live.
The group has concerns that services at Portree Hospital are being gradually reduced and wound down. It is asking people who receive care at Portree which is less than they would expect, to get in touch.
A spokesman for NHS Highland said: "We have always welcomed constructive debate about our redesign work, and will continue to encourage people to engage in that discussion as we work on improving our services in the area.
"The leaflets we removed disseminated misinformation.
"We are increasingly frustrated at the constant slew of erroneous statements being issued by the action group. For example, posters that were removed contained the words 'They're Going to Close It,' we absolutely are not. They alleged: 'NHS Highland is cutting your health services,' we are not. It stated: '24 hour emergency care – gone,' that is wrong. They described the group's campaign as being 'to stop the cuts@ – but no cuts are planned."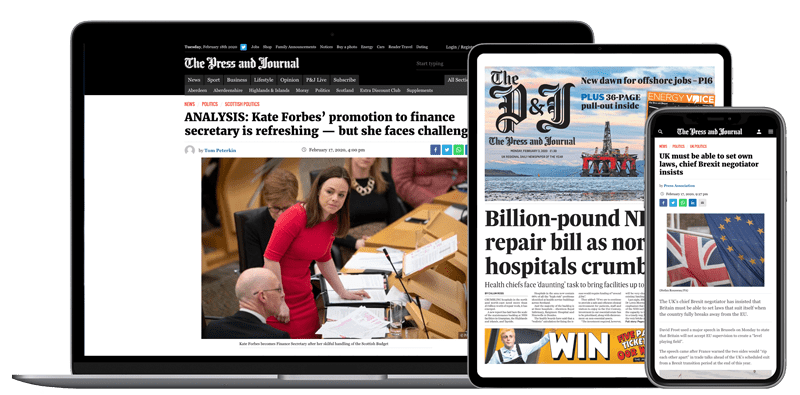 Help support quality local journalism … become a digital subscriber to The Press and Journal
For as little as £5.99 a month you can access all of our content, including Premium articles.
Subscribe