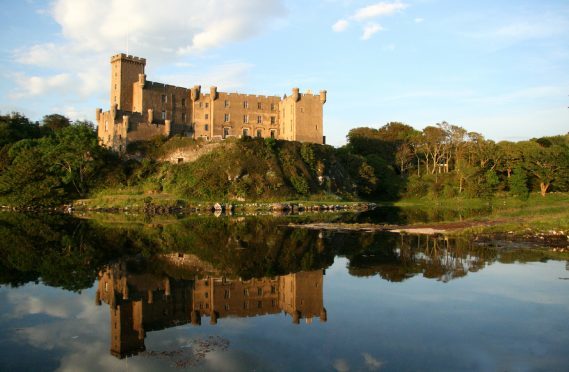 Built on a rocky outcrop on the shores of Loch Dunvegan, the oldest continuously inhabited castle in Scotland was once entirely encircled by the sea.
Dunvegan Castle and its gardens on Skye are now more accessible and it has scooped the highest Quality Assurance award from the national tourism organisation.
The world-class heritage centre has achieved Five Star Visitor Attraction status from VisitScotland, in recognition of its exceptional standards.
Over the years, Dunvegan has offered a warm Highland welcome to some well-known visitors, including Sir Walter Scott, Dr Johnson, Flora MacDonald and Queen Elizabeth II.
Now visitors can enjoy tours of the castle and Highland estate, which are steeped in history and clan legend, visit its formal gardens, take a boat trip onto Loch Dunvegan or stay in one of its holiday cottages.
Many fine oil paintings and clan treasures are on display at Dunvegan, the most famous of which is the Fairy Flag.
Legend has it that this sacred banner has miraculous powers and when unfurled in battle, the Clan MacLeod will defeat their enemies.
Estate director Hugh MacLeod pointed out that the castle had been adapted from a medieval fortress designed to keep people out to a place focused on welcoming people in.
He said: "This award recognises all the hard work and dedication of the MacLeod Estate team and the positive impact of the rolling programme of major capital investment in Dunvegan Castle and the wider estate since 2008.
"These numerous improvements include the restoration of the castle's roof, windows, collection and numerous interior renovations."
He added that they had also carried out landscaping and design work in every area of the castle gardens, created a new main gate ticket office and refurbished the MacLeod Tables Cafe, Gift, Castle and St Kilda shops.
VisitScotland regional partnerships manager Scott Armstrong said: "Dunvegan Castle and Gardens have worked hard to achieve this Five Star status and their achievement can also inspire other local tourism businesses to strive for this success."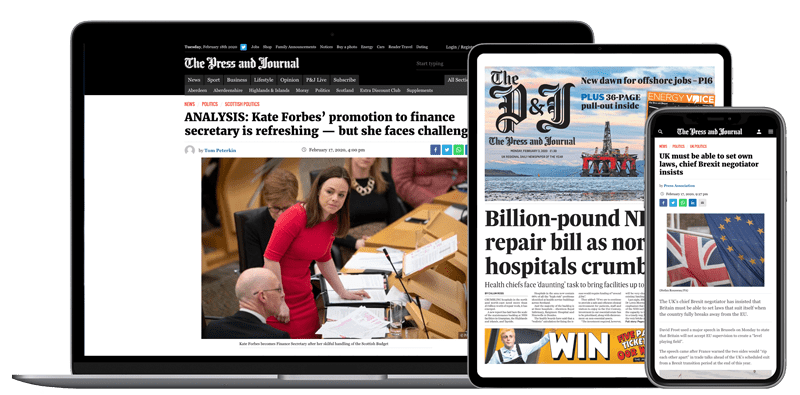 Help support quality local journalism … become a digital subscriber to The Press and Journal
For as little as £5.99 a month you can access all of our content, including Premium articles.
Subscribe