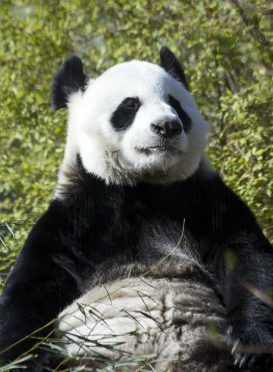 Giant pandas will be on the curriculum for pupils at a Skye primary school this week.
Conservation charity the Royal Zoological Society of Scotland (RZSS), which owns and manages RZSS Edinburgh Zoo, will bring its giant panda outreach to Portree Primary School tomorrow.
And the RZSS education team will deliver educational outreach sessions, alongside the society's China Mobile Library, every day until Friday.
The team is travelling around schools throughout Scotland, providing "panda boxes" to schools on a three-day loan as part of the "Beyond the Panda" educational outreach programme.
And the visit to the Portree school will be the first major trip for the society's new "Beyond the Panda" vehicle, featuring images of Yang Guang, the male giant panda at Edinburgh Zoo.
The boxes are filled with games, jigsaws and other fun activities, which stimulate learning and classroom discussions.
The contents enable students to investigate, study and explore a variety of topics relating to giant pandas and China.
RZSS senior education officer Sandie Robb said: "Through the library, students are able to learn about Chinese history, geography, culture and language, as well as about giant pandas and the conservation work of the Royal Zoological Society of Scotland."