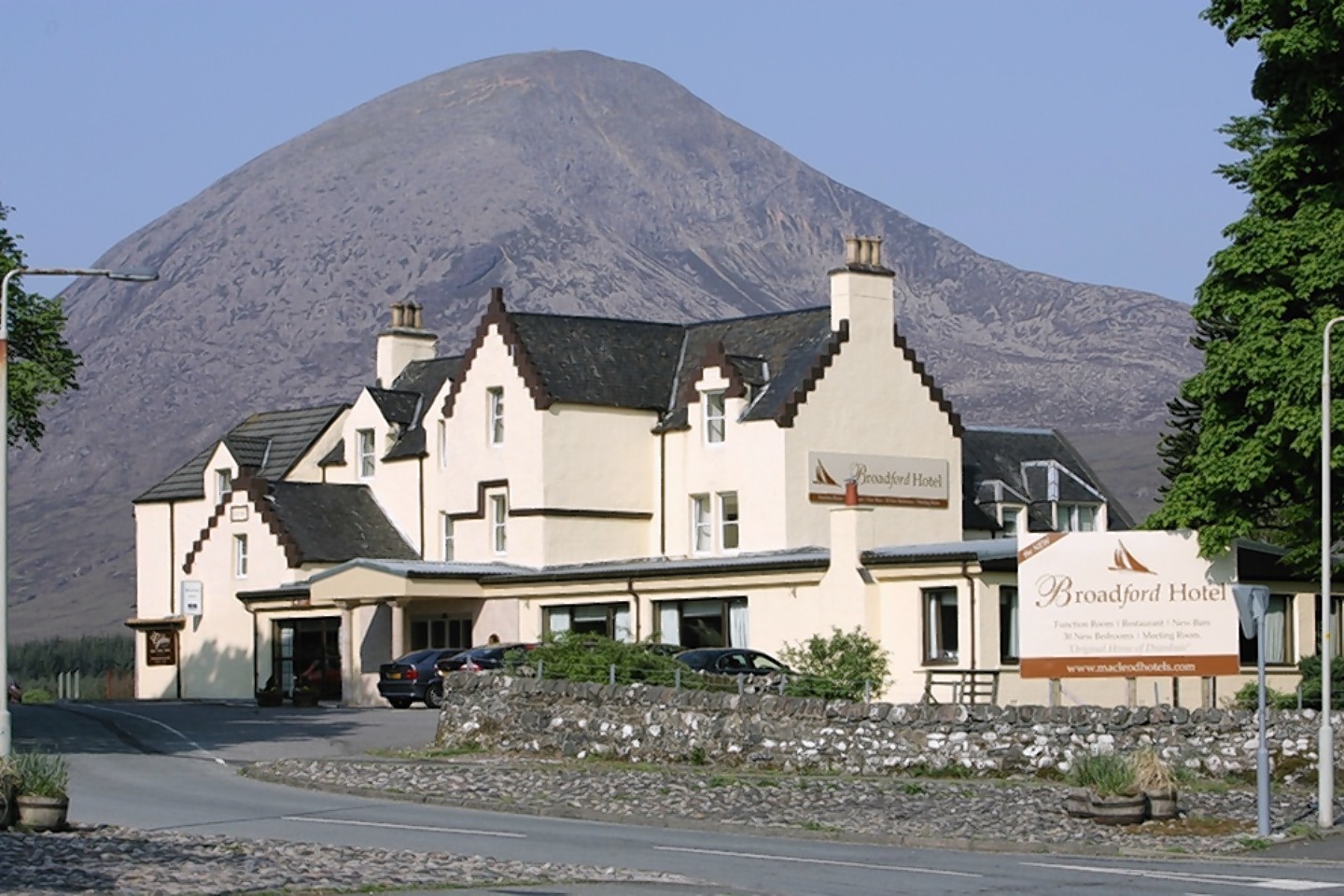 The original home of Drambuie liqueur is up for sale at a nippy £725,000. The Broadford Hotel on Skye is said to be one of the oldest continuously-operating inns or hotels in Scotland, reputedly dating from the mid-17th Century. It has 11 rooms a restaurant, dining room and two bars.
Centrally located in the village of Broadford, it has been put on the market, as its owners, Perle Hotels, focus on developing their other properties.
It is believed that it was at The Broadford, in the 18th century, that the secret formula for an alcoholic elixir was passed to the owner, who developed that would many years later become known to the world as Drambuie.
The Broadford is being marketed by hotel and licensed property specialist Colliers International. It is the second time it has been on the market in three years, as it was acquired by seller Perle Hotels in 2013 alongside two other properties on the isle, Portree sister hotels the Marmalade and the Bosville Hotel.
The sale of the Broadford is to facilitate the continuing development, extensions and improvement of Perle's two hotels in Portree.
Alistair Letham, a director in the UK hotels agency team at Colliers International, said: "While the Broadford Hotel can trace its origins as far back as the early 17th century, the current property, which does display the Scottish vernacular architecture with crow step gables, has been significantly upgraded and refurbished to create a stylish country-style hotel of appeal to the increasingly discerning 21st century traveller and visitor.
"It is well located on the perennially popular Isle of Skye, adjacent to the main road that leads from the Skye Bridge to Portree. With its much improved and upgraded facilities, it has proved extremely popular and that is reflected in the excellent level of established turnover and profitability that the Broadford Hotel enjoys."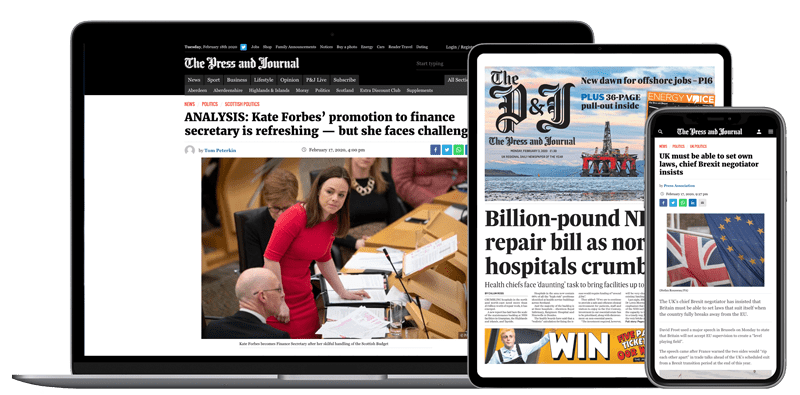 Help support quality local journalism … become a digital subscriber to The Press and Journal
For as little as £5.99 a month you can access all of our content, including Premium articles.
Subscribe