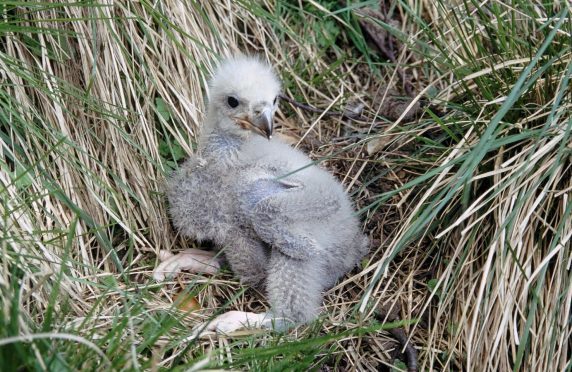 Rangers at a forest on the isle of Mull were left rubbing their eyes in disbelief this week when a second eaglet's head suddenly appeared above the rim of the sea eagle's nest being monitored.
They had been watching the adult birds Fingal, 19, and Iona, 18, feeding a single chick for the last fortnight at Tiroran Community Forest and believed that they only had a brood of one this year.
It was only when local resident Christine Leach took a look through the telescope that the second smaller eaglet was discovered.
White-tailed eagles often hatch two young and sometimes manage to rear two but in recent years Fingal and Iona have only managed to rear a single chick.
Chicks may hatch a few days apart and it's thought that the surprise second chick has been a slow developer and may not have had the "eagle's share" of any prey items coming in.
This year the Mull Eagle Watch project is based at two sites on community-owned forestry land. One is at West Ardhu near Dervaig and the second is at Tiroran.
In the past, Fingal and Iona have lost two chicks which have fallen out of the nest so rangers are anxiously waiting to see how this year's twin chicks now develop.
RSPB Mull Officer Dave Sexton said: "We are delighted to have suddenly found two chicks at Tiroran and along with the single chick at West Ardhu, they all now seem to be thriving in this fabulous Mull warm and sunny weather. But with Fingal and Iona's track record of accidents we will be watching very closely to ensure the second smaller chick manages to do as well as its older sibling and reach fledge stage at three months old. All being well, all three eaglets will take to the skies in July."
Mull eagle Watch is a partnership between the Mull and Iona Community Trust, RSPB, SNH, Police Scotland and Forestry Commission Scotland. Trips to see the eaglets run 7 days a week and can be booked by calling VisitScotland on 01680 812 556.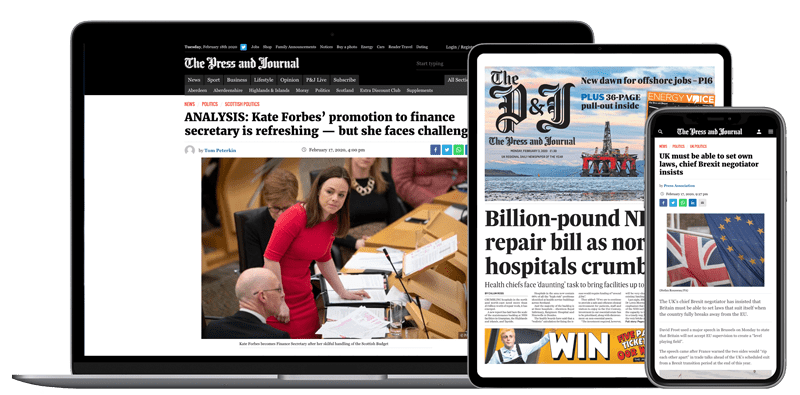 Help support quality local journalism … become a digital subscriber to The Press and Journal
For as little as £5.99 a month you can access all of our content, including Premium articles.
Subscribe