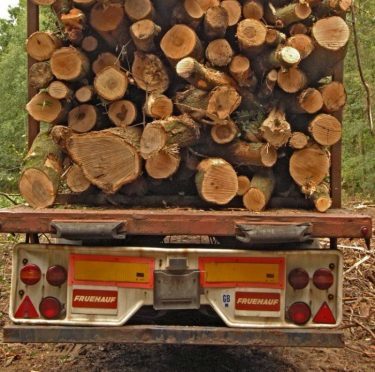 A new forest road will benefit a north Skye community by taking timber lorries and 100,000 tonnes of timber off a local road.
The project, from Potanow Forestry LLP, will remove the massive trucks from a 3.7-mile stretch of the B886 Fairy Bridge, Dunvegan, to Stein road.
It will allow timber from the Greshornish and Waternish forests to be taken out in a southerly direction onto the A850 Borve to Dunvegan road.
This will improve public and visitor access to the Waternish peninsula and neighbouring Duibaig woodlands.
The new road has been part funded by the Forestry Commission Scotland managed Scottish Strategic Timber Transport Fund, which finances projects that minimise impact on fragile roads and deliver community and environmental benefits.
The commission's business development policy advisor Derek Nelson said: "The Timber Transport Fund has helped to deliver projects all across the country, all of which help to reduce the impacts of 'timber miles' on public roads.
"Reducing the presence of industry traffic benefits small, rural communities, reduces council upkeep costs and also makes tourist routes that little bit more attractive to drive.
"This is a very effective way of working with the sector to make the forestry business better for everyone."