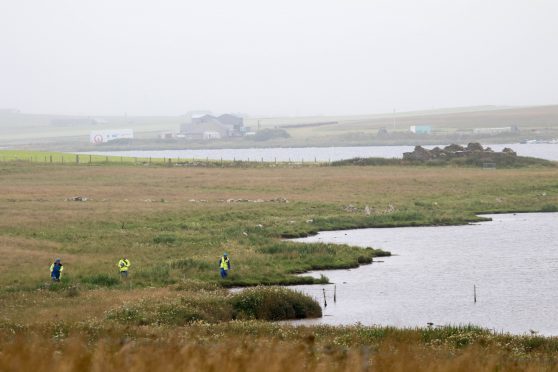 A pensioner is dead and his younger brother is missing after a family fishing trip on Orkney ended in tragedy.
Searches continued for Stanley Livingstone last night after the remains of Andrew Livingstone were found at the freshwater loch where they disappeared.
Neighbours of the men in Dounby described them as "nice gentlemen" and called the incident "very sad".
The alarm was raised on Wednesday morning and teams of emergency services scoured Loch Boardhouse near Birsay. Many locals took their own boats out to help with the search and were still on the loch last night.
Police divers were due to arrive this morning.
The body of Andrew Livingstone, aged 71, was found close to the shoreline and a boat was discovered a short distance away.
Search efforts were continuing to trace Stanley Livingston, 68, also known as Boyd, who was still missing.
A police spokesman said: "Members of the local community are assisting emergency services and are thanked for their invaluable assistance.
"Next of kin are being kept updated and request privacy at this difficult time."
The brothers lived close to each other in Dounby.
The alarm was raised by neighbours when it emerged on Wednesday that they had failed to return after setting out on a fishing trip on Tuesday.
Police found a Jeep used by the brothers close to Nickel Point at the loch.
Fiona Mitchell of the village said: "I didn't know them well, I don't think anybody knew them terribly well. They both had dogs and they walked them regularly.
"One hadn't been here that long, his brother had been here a lot longer. They kept themselves to themselves.
"I saw the police at the house getting the dog yesterday. The dog would have been in the house on its own all that time, I imagine a neighbour might have heard it barking and raised the alarm.
"It is very sad."
Sheena Spence, another neighbour, said: "They didn't bother anybody, they were very nice gentlemen. It is very, very sad."
A coastguard helicopter based at Sumburgh carried out extensive searches of the loch with police and fire service personnel on the ground and coastguard rescue teams from Kirkwall, Stromness and St Margaret's Hope.
Stanley Livingstone ran an environmental consultancy with his Russian wife, Galina, before retiring. He moved to Dounby several years ago.
It is understood his brother followed him to the village around two years ago.
Andrew Livingstone worked as an engineer in the oil industry.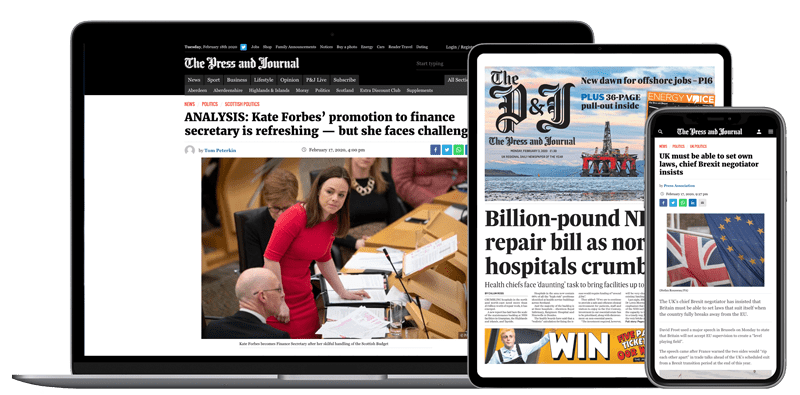 Help support quality local journalism … become a digital subscriber to The Press and Journal
For as little as £5.99 a month you can access all of our content, including Premium articles.
Subscribe