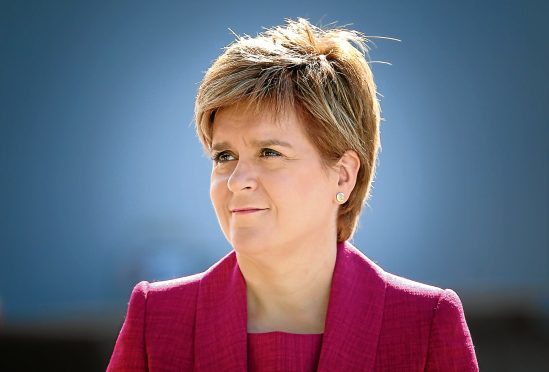 First Minister Nicola Sturgeon has said she is "delighted" to see almost £500,000 committed to ease pressure at tourist hot-spots on Skye and Orkney.
The Tourism Secretary Fiona Hyslop confirmed this week that three schemes on the islands will be the first to secure cash from the new £6million Rural Tourism Infrastructure Fund.
That move follows controversy over the impact of soaring visitor numbers at key locations last summer.
It was announced that £100,000 will go towards road and parking improvements at Neist Point lighthouse on Skye, while Highland Council will also receive £300,000 on behalf of the Outdoor Access Trust for Scotland to develop visitor facilities, including toilets, at the Fairy Pools on Skye.
The investment pledge emerged just days after Highland Council announced the Skye Local Area Partnership had agreed to commit £200,000 towards the first phase of improvement works at the Fairy Pools, while £100,000 from the Scottish Government would go towards parking and road improvement works at the Quiraing on Skye.
A further £80,000 will be committed towards a car park at the Standing Stones of Stenness on Orkney.
Skye MSP Kate Forbes welcomed the cash injection at first minister's questions.
Ms Sturgeon said: "We should be very proud that so many people choose to come to Scotland to enjoy our beautiful scenery and attractions, if not always our weather.
"Tourism is a vital industry for Scotland and we should continue to support its growth, but we do recognise that an increase in visitor numbers can lead to pressure on local infrastructure.
"That's why last year we announced the Rural Tourism Infrastructure Fund and I'm delighted that Fiona Hyslop announced three pilot projects from the fund, including two on Skye."
Skye councillor John Finlayson said: "This is great news, following on from the announcement earlier this week for the funding packages at Fairy Pools and the Quiraing.
"All three projects will provide a significant improvement to the visitor experience."
Orkney MSP Liam McArthur added: "I welcome this funding and look forward to progress being made so that those who want to enjoy Orkney's unique archaeological treasures can do so."