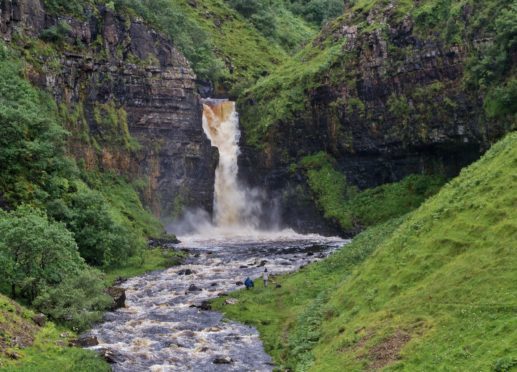 The construction of a viewing platform at an iconic Skye waterfall featured in films has moved a step forward.
Staffin Community Trust (SCT) has issued an invite to tender for companies interested in bidding to win the contract for the platform at Lealt Gorge in Staffin.
SCT, which is based in the north east of the island, is progressing a new phase of the Skye Ecomuseum development, which includes capital works, new interpretation and an ambitious activities programme.
The ecomuseum was first opened in Staffin a decade ago and is the first in the UK. It is an outdoor museum with 'no walls and a roofless sky' and includes a footpath network across Staffin, interpretation and parking.
This new phase represents a significant infrastructure investment for Skye which has seen an unprecedented number of visitors in recent years.
The development trust has secured grants from the Heritage Lottery Fund, Coastal Communities Fund and SSE Sustainable Development.
Geoff Freedman, an award-winning engineer, has designed the steel platform and will project manage the construction stage.
The structure will provide commanding views of the two waterfalls, up towards the Trotternish Ridge and across to Wester Ross.