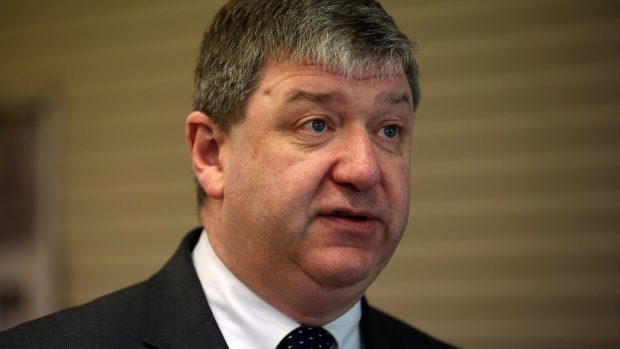 Northern Isles MP Alistair Carmichael claims he is unsure if "much good" will come from Donald Trump's controversial visit to the UK because of the president's seeming lack of engagement on issues.
The US president is expected to touch down in London tomorrow before heading to Scotland later on Friday for a couple of days.
But Trump – who is heading to the UK on a working visit, rather than a state one – will be met with a number of mass protests across the country from people who believe the divisive Republican should not be welcomed into the country.
Mr Carmichael said "people who disagree with him absolutely should be protesting", but conceded that demonstrations probably won't change Trump's mind.
The Liberal Democrat added that while he continues to respect the US president position, he "struggles to respect the office holder".
Trump is due to hold talks with UK Prime Minister Theresa May, meet industry representatives and the Queen as well as attend a defence site. While in Scotland he is expected to visit one, if not both, of his two golf courses.
Mr Carmichael added: "In the normal run of things, I would be quite happy to see the president of the United States coming to the United Kingdom, because they are a very important ally for us.
"There have been many occasions where I have disagreed with American foreign policy over the years, but there was always a discussion that could be had.
"The problem with this one is that I don't think that President Trump really has much awareness of the problems that he causes, and as a consequence I don't think he really is going to listen much to anything that anybody says to him, so the point of his visit is difficult to see – apart from him coming to play golf, which seems to be a big part of it.
"On the one hand I still respect the office, but I struggle to respect the office holder, and I hesitate to say that I wish he wasn't coming, but I'm not sure that I see much good to come from it."