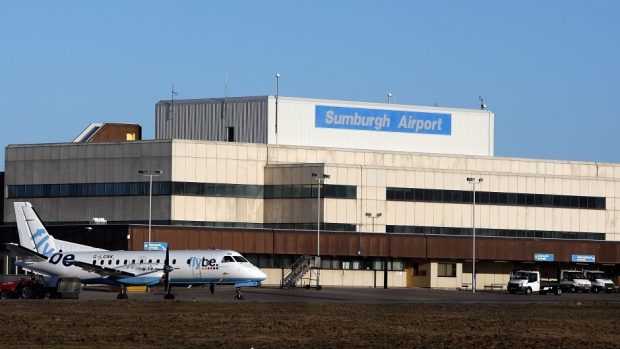 Calls have been made for the operator of Sumburgh Airport to ditch plans to impose parking charges on passengers who left their car at the airport before December 1.
A £3 per day charge is due to kick in today as government-owned Highlands and Islands Airports Ltd (HIAL) seeks to increase its revenue.
Passengers who have parked their car before Saturday will still be charged for any days their vehicle is there post December 1.
It was only announced in late October that the delayed implementation of the fee would start from December 1, meaning that anyone who has been away for a few months may unknowingly be liable to pay a parking bill when they touch back down in Shetland.
The levy was originally due to start on July 1 – as it did at HIAL's airports in Kirkwall and Stornoway – but planning issues delayed the introduction at Sumburgh.
Chairman of Shetland Islands Council's transport committee Ryan Thomson said he remains firm in his view that the parking barriers should never have been erected in the first place.
But with the implementation due to begin in a matter of days, he has now called on HIAL to "only start charging Shetlanders the island tax from December 1 … and do not force these charges on to people who are already away".
A leaflet published by HIAL on October 25 says people who are parking their cars at Sumburgh pre-1 December should "go to the information desk where you will be issued with a ticket for the length of your stay".
HIAL managing director Inglis Lyon reiterated that money taken in from car parking will be reinvested into airport facilities.
"There remains a need to raise the revenue required to reinvest in maintaining viable air services for our island communities," he said.
"We believe a fair and proportionate parking charge for airport users is one means of maintaining the necessary investment.
"The money raised will be continuously reinvested to maintain and ultimately improve facilities, ensuring the long-term resilience of airport operations on the islands."