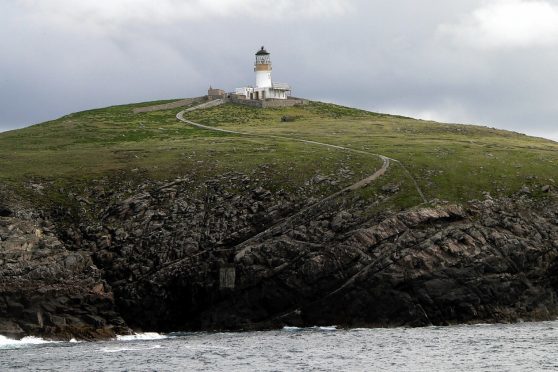 The former home of three island lighthouse keepers who mysteriously vanished in 1900 is in line for a community-led revamp.
The disappearance of the Flannan Isles lighthouse keepers James Ducat, Thomas Marshall and Donald MacArthur has been debated for more than a century.
They went missing from the remote island outpost 20 miles out in the Atlantic on a dark December's night in 1900.
When a party was sent to investigate, it found food still on the table, leading many to the conclusion that whatever took place must have happened suddenly.
An official investigation speculated that it was probably a freak wave, with one of the men rushing outside to help the others. But that was never enough to satisfy the conspiracy theorists.
Now the local community most affected by the tragedy hope to breathe a new lease of life into the story – by taking over and renovating the historic building that served as the off-duty home of the lighthouse keepers.
The community landlord, Carloway Estate Trust, agreed that a detailed assessment should be undertaken to ascertain the potential of taking over the Grade-B listed building in the village of Breasclete on the west side of Lewis.
Ownership of the property was passed to the Hebridean Housing Partnership in 2006, but it has indicated it wishes to sell rather than re-develop, with the community being given first refusal.
A detailed plan will now be devised for its purchase and renovation, which will involve discussion with Historic Environment Scotland, with the intention that it be developed in order to tap into the popularity of the story surrounding the Flannan Isles.
A memorial for the three men and their disappearance is due to be unveiled in the village at the end of the year, as well as an accompanying exhibition.
Breasclete Community Association chairman Angus MacKenzie said: "There are various ideas as to what we can do with the old house, but obviously one of things is to try and look at the history of the Flannan Isles, maybe even a mock-up of what the lighthouse was like inside when they went missing.
"But whatever is decided it needs to be something that's income-generating for us as we don't want to be left with something that's going to be a huge financial burden."