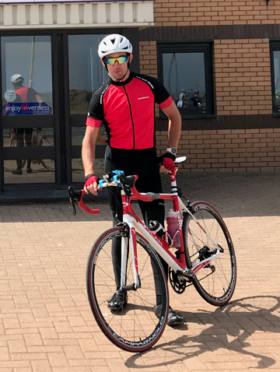 A Skye man is to embark on a mammoth cycling challenge around Zambia in a bid to raise funds and awareness for the international charity WaterAid.
James MacInnes, a team leader with Scottish Water, will join a team of 30 strong volunteers, who all also work in the water industry across the UK, to begin the challenge on September 7.
Mr MacInnes said: "I'm really looking forward to the challenge. The more I think about it, it will be great to cycle somewhere with decent weather and to take the opportunity to raise money for WaterAid.
"We take being able to run a tap or flush a toilet for granted but there are lots of places where people just do not have access to these sorts of luxuries. It is awful when you hear of kids getting typhoid or cholera because of dirty water – the difference little things can make to their lives is huge.
"I'm proud to be raising money for such a great charity and am looking forward to having the opportunity of visiting a WaterAid project while we are in Zambia. I'd like to thank everyone who has donated so far, it really does make a big difference."
The team is set to cover 500 miles in temperatures hitting 35C.
Mr MacInnes added: "I'm pretty confident of the distances involved and the heat doesn't faze me too much as we actually faced temperatures not too dissimilar when we undertook the Highland 500 cycle in June!
"I'm particularly looking forward to seeing the sunrises and sunsets, as I'm sure they will be spectacular, and getting to see some of the local wildlife."