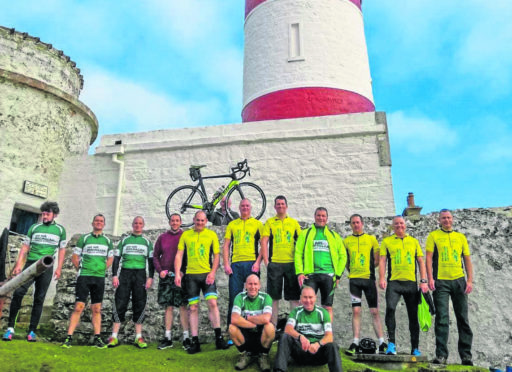 Facing "horrendous midgies" and overcoming leg cramps, staff from Stornoway Airport completed a 90-mile "lighthouse2lighthouse" challenge in less than 10 hours.
Raising more than £1,500 for Macmillan Cancer Support and the Western Isles Cancer Care initiative, organisers have thanked everyone who helped and donated to their first fundraising event.
Cyclist Donald Macmillan said: "The weather was fantastic.
"The day could not have gone any better for us. We did 90 miles in total, including the three-mile trek to the Eilean Glas lighthouse.
"The midges were horrendous in Scalpay, so we were glad to get on the bikes – and get underway ."
The Isle of Scalpay sits toward the edge of Harris and Lewis, and is linked to the islands by a bridge.
Donald continued: "The only issue we had was one of the team members cramping up badly."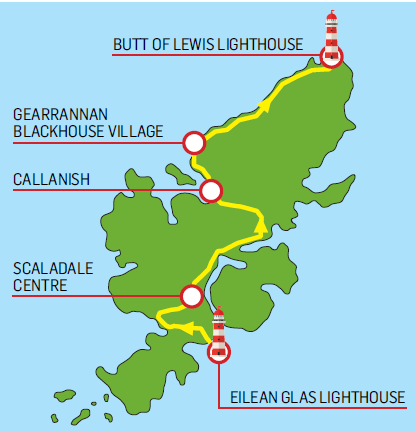 The cyclist was treated at the side of the road, by the bike maintenance expert at the side of the road.
Donald said: "Alasdair Glover, who helped out with breakdowns on the bikes came along with to help out with any breakdowns on the bikes, but it was Scott he managed to fix for us.
"His help was fantastic throughout the day.
"We have gone over our goal of £1,500 on our lighthouse2lighthouse Just Giving page. It looks like we will more than double our target.
"We are all delighted to have completed the challenge, it has made all the pain worthwhile.
"It was great coming towards the Butt of Lewis lighthouse, with the support of friends and family members cheering us on at the finish line."
The group departed from Eilean Glas Lighthouse on Scalpay at 9am on Saturday, stopping for lunch at the Scaldale Centre, prepared by Macmillan nurses. Shortly before 3pm the cyclists arrived at the Callanish Stones Visitor Centre for a cup of tea, before making their way to the Butt of Lewis Lighthouse by 6pm.