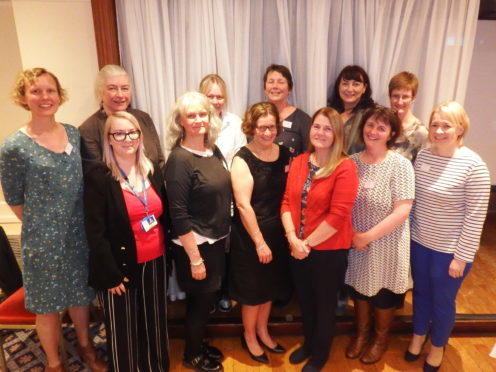 Over 100 people attended a learning together event aimed at exploring ways in which to better help patients in the Western Isles to live healthy, active and independent lives for as long as possible.
The group of medical professionals on the Western Isles known as the Allied Health Professionals (AHP), consisting of dieticians, occupational therapists, physiotherapists, podiatrists, radiographers, and speech and language therapists, were joined by colleagues from social work and voluntary and third sector groups as the Active and Independent Living Programme conference took place for the third year.
Rhoda MacKay, of NHS Western Isles AHP, said: "All in all it was a very busy day, bursting with ideas and enthusiasm.
"It will be a challenge to achieve all of the ideas generated on the day. However, the AHPs are enthusiastic about making improvements to their services and hope to achieve many of these within the next two years.
"A good time was had by all.
"People came away with clearer ideas of each other's roles and what is currently working well here, a better understanding of what the Active and Independent Living Programme is all about, and what it looks like in real life."
Over the winter months, the AHP is offering parents the opportunity to attend drop-in sessions where a discussion with medical professionals can take place over their child's development.
Sessions are due to take place on Tuesday October 9th; Tuesday October 23rd; Tuesday November 13th; Tuesday November 27th, and Tuesday December 11th, with general information, advice, support and helpful tips, on offer from 10.30am to 12.30pm in the Soft Play Area at Lewis Sports Centre, Stornoway.