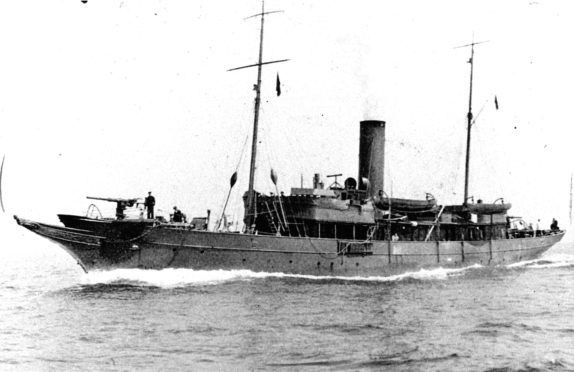 As part of the Dileab project, every school in the Western Isles is to receive a signed copy of a new book exploring the Iolaire tragedy.
The Darkest Dawn, which has been dubbed the most comprehensive account to date of the tragedy, was launched last Thursday at An Lanntair in Stornoway.
The findings are the result of 20 years worth of research conducted by authors Malcolm Macdonald and the late Donald John MacLeod, with many personal stories, as well as information and theories on what potentially caused the disaster.
The Dileab project has seen school pupils explore aspects of their history and legacy, with pupils in Lewis researching the Iolaire disaster.
Malcolm Macdonald, one of the authors of the book, said: "It is gratifying to know that the Dìleab project has explored the tragedy and given much interest to pupils. In my schooldays, the Iolaire was not mentioned at all. I really hope that this book will help to ensure that the greatest tragedy to befall the islands will never be forgotten."
Councillor Angus McCormack, chairman of education, sport and children's services at the Western Isles Council, said: "We are very pleased to gift a signed copy of this wonderful book to all schools throughout the Western Isles. We felt that it was a very appropriate thing to do, particularly given that our schools have been involved in projects relating to World War I this year, working alongside the Comhairle's Multimedia Team.
"We want our young people to be educated on their local history and to know what men and women went through in World War I so that we could have the freedom we enjoy today."