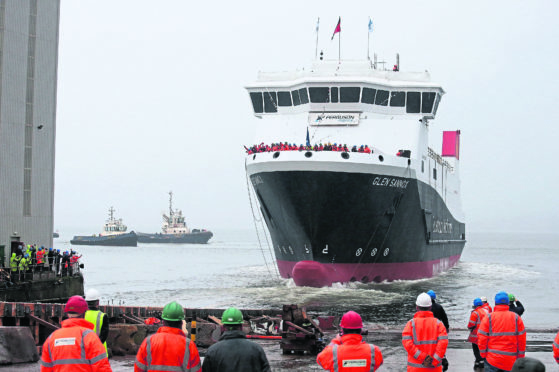 The repair bill to the ageing government-owned ferry fleet in Scotland has more than doubled in a decade to almost £20 million a year, a report issued yesterday revealed.
In a written answer to the Scottish Conservatives, the Scottish Government confirmed the cost of ferry repairs has increased year on year to £20 million.
Spending was £8 million in 2007, and in 2017 it was £20 million in 2017. The total bill was just short of £139 million.
A number of ferries are being built for use in Scotland at present, a privately funded 100-car capacity ferry at a cost of £14m and two £50m-plus hybrid green ferries currently being built at Ferguson's Shipyard in Glasgow, called the Glen Sannox and the 802, a further boat is in the pipeline for Islay.
---
---
Scottish Conservatives said this represented "a staggering increase of 250% since the SNP has been in power".
The Scottish Conservatives have said that this demonstrates the ferry fleet on the Clyde and Hebrides is 'on its knees' due to the SNP inaction.
The average age of Scotland's ferry fleet is 20 years but 10% are over 30 years old. The average operating age of a vessel is 25 years. The oldest ferries still in use are more than 30 years in service including the Isle of Cumbrae, Loch Striven, the Isle of Mull and the Lord of the Isles.
Jamie Greene, Scottish Conservative transport spokesman said: "This staggering cost of repairing the Scottish ferry fleet truly shows the fleet is on its knees.
"The SNP should have begun to renew our fleet 10 years ago, instead the public is stuck paying out vast sums for increasingly expensive repair jobs on our ageing fleet.
"Ultimately, this poorly maintained fleet will only continue to cause delays and cancellations for passengers who rely on this method of transport.
"The SNP government is wasting millions of pounds of public money papering over the cracks of a ferry fleet that should have been replaced long ago."