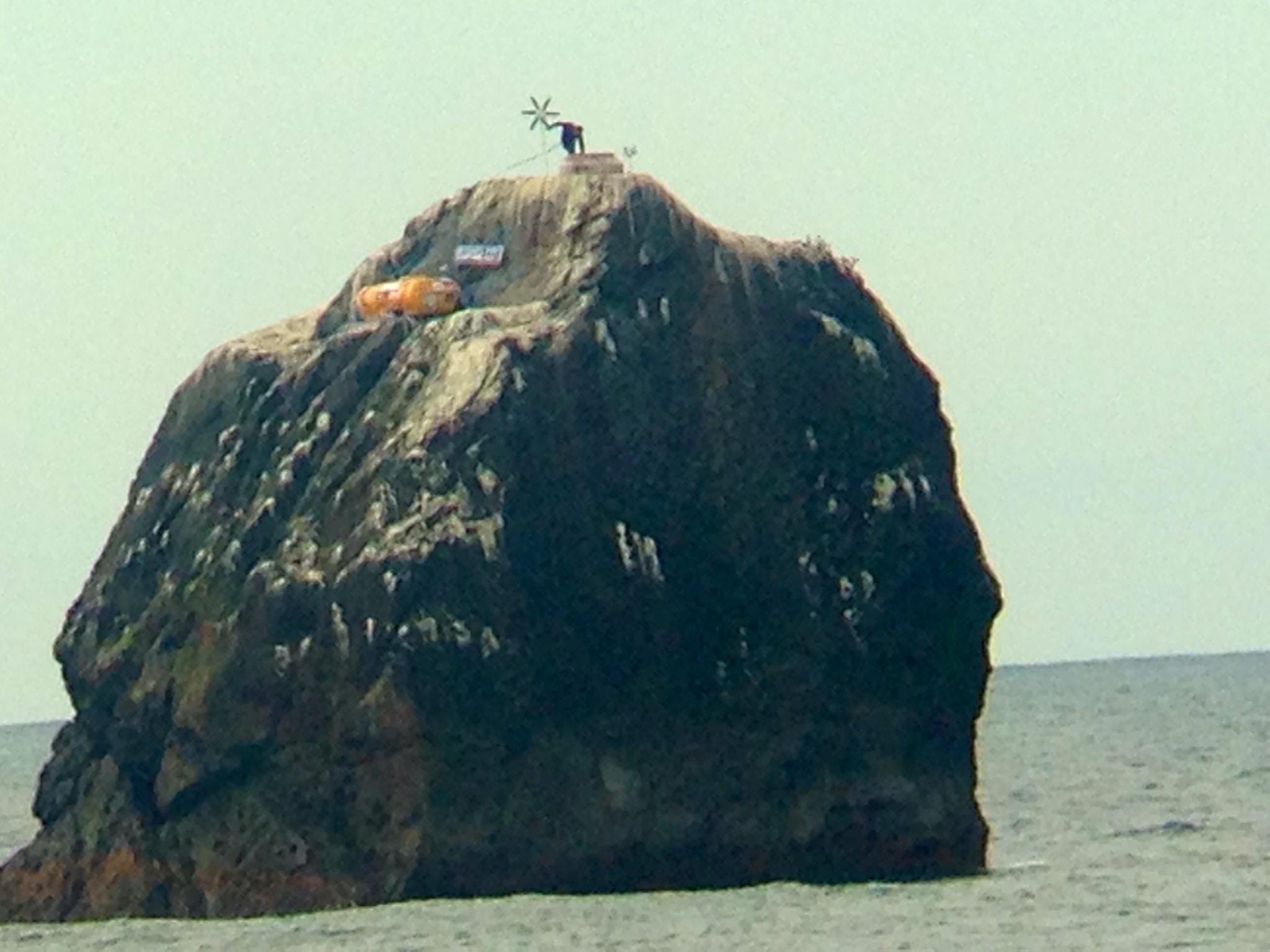 A trawler skipper and his crew have finally spotted adventurer Nick Hancock on Rockall after attempting to catch a glimpse for the past 10 days.
Peterhead trawler Genesis BF505 captain David Watt said they were fishing on the east side on Saturday and were towing their nets past the rock when, for the first time, they spotted him.
Mr Hancock is attempting to stay on the remote rock for a record breaking 60 days – and is now 10 days into the challenge.
But while the Genesis has sailed by each day, they hadn't managed to glimpse the 39-year-old because of bad weather.
The Edinburgh-based chartered surveyor has spent much of his time so far sheltering in his survival pod due to the poor conditions 260 miles west of the Outer Hebrides.
Mr Ward: "When I pass I always have a look to see if he is about.
"Most times the hatch is closed in the capsule, probably because it's freezing but on the sunny days you can see his hatch open.
"I gave him a whistle and a toot of our fog horn but he probably didn't hear us. It was amazing to see a person standing on this isolated rock miles from anywhere.
"It was a highlight of our day."
Nick is hoping to raise £10,000 for Help for Heroes and has asked for the public to support his aim by donating through: www.justgiving.com/rockallsolo