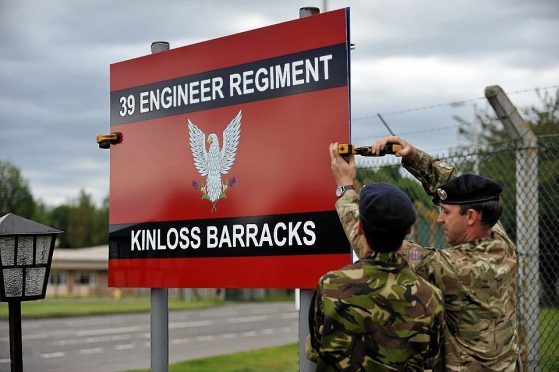 Campaigners across Moray are preparing for a fresh fight to secure the future of one of the region's armed forces institutions.
Thousands of people staged protests when the RAF bases at Lossiemouth and Kinloss were under threat in 2010.
After a defence review led an order for a new fleet of Nimrod surveillance craft earmarked for RAF Kinloss being scrapped, the MoD suggested closing both stations to save money.
The huge public outcry which followed was instrumental in persuading then-prime minister David Cameron into a U-turn on plans to close Lossiemouth.
More than 7,000 protesters joined former first minister Alex Salmond on a march through the port.
Although Kinloss was closed as an airbase in July 2011, the campaigners were successful in forcing the UK Government into dropping plans to shut RAF Lossiemouth.
The executive director of Moray Chamber of Commerce, Margery McLennan, said the region would be prepared to embark on another battle to save the barracks.
She said: "Closing the Kinloss base would be catastrophic, and we will do as much as we possibly can to see it live on.
"Groups across Moray need to put whatever resources they have behind this."
Highlands and Islands Conservative MSP Douglas Ross vowed to "work across party political divides" in the event of a campaign being launched to secure the future of the base.
He added: "There has been a proud tradition of the local community supporting the military at Kinloss, and I am determined to see that continue.
"There are many options for securing a future at Kinloss, from maintaining the status quo, to using the base for other military purposes."