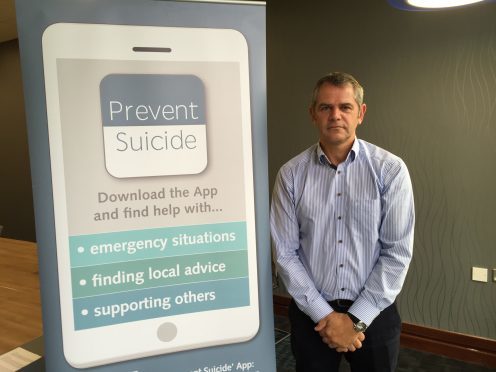 An innovative online suicide-prevention tool has attracted more than 6,000 users just months after being launched.
The app is seen as a potent weapon in efforts to reduce the number of people taking their own lives across the north east.
One of the first such initiatives, it provides contacts for support groups and local services such as The Samaritans and Breathing Space.
Part of the Choose Life campaign, it also guides vulnerable people through compiling their own potentially life-saving "safety plan".
Iain Murray, Choose Life coordinator for Aberdeen and Aberdeenshire, said he was delighted with the uptake of the service – which includes services in Moray and was launched at the end of March.
Deaths by suicide in the NHS Grampian area remain significantly lower than average – with government statistics recording 13 per 100,000 people in 2011-15, compared with 14.6 across Scotland as a whole.
Aberdeen has seen consistent year-on-year rises over that time however and although the total number of such deaths in the city was down on the previous three five-year periods, latest analysis suggests 2016 is unlikely to see any slowdown.
Mr Murray said the increase was "really disappointing" but insisted there was "currently no evidence" to link the spike to the oil and gas downturn.
The potential mental health impact of the financial squeeze must be "monitored extremely closely" though, he added.
"We are heightening alertness through the delivery of the safeTALK suicide alertness training programme which prepares anyone over the age of 15 to identify someone with thoughts of suicide and to connect them to a suicide first aid resource," Mr Murray said.
"At the core of this training is the importance of speaking openly about thoughts of suicide and breaking down the stigma attached."
The Prevent Suicide – Northeast Scotland app is available to download on Apple, Android, Windows Phone and Kindle Fire via www.preventsuicideapp.com
Anyone feeling low or needing to talk can call Samaritans for free, 24 hours a day, on 116 123 or by e-mail to jo@samaritans.org or Breathing Space on 0800 838587.