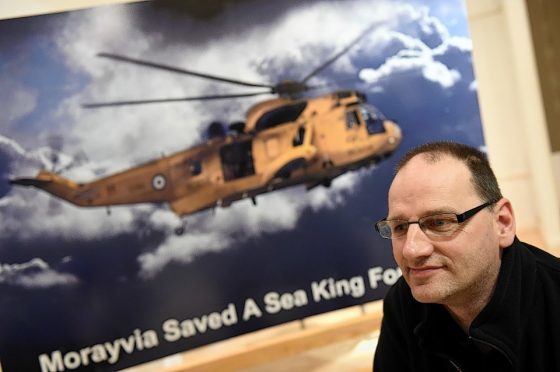 A Moray aviation group will host a reunion between a north-east skipper and the rescue heroes who saved him from stormy seas.
Volunteers from the Morayvia Science and Technology Centre at Kinloss are arranging a fundraising evening at a historic venue near Elgin next month.
During the event at Innes House, they will celebrate the region's search and rescue history by retelling the story of a particularly daring mission in 1988.
The seven crew on board the Peterhead fishing boat Budding Rose made a mayday call when the vessel began taking water in a gale 100 miles east of Aberdeen.
A Sea King helicopter was scrambled from RAF Lossiemouth, and all the fishermen were winched to safety during a nerve-wracking three-hour operation.
The drama was filmed by a TV documentary crew, and the footage will be screened during the event on Saturday, September 17.
Budding Rose skipper Peter Bruce will attend the gathering and give his own memories of the drama.
He will be joined on stage by Flight Lieutenant John Prince and helicopter winchman Bob Poutney, who masterminded his rescue almost 30 years ago.
Members of the audience will then be able to ask the men questions about the incident.
Morayvia chairman Mark Mair said getting the trio to appear together at the event was a coup for the charity.
Mr Mair added: "They will tell the story of the rescue, and how it all unfolded.
"The film will show just how treacherous the conditions were on that day, and then there will be a question and answer session about it.
"We are all about keeping Moray's aviation history alive, and educating people about the men and women who worked for years to keep the area safe."
Mr Mair said that funds raised from the evening would go towards enhancing the collection of exhibits at Morayvia, which already includes a reclaimed Sea King and a Nimrod maritime patrol aircraft.
The event will also feature a magic act and live music, and several items will be auctioned to raise money.