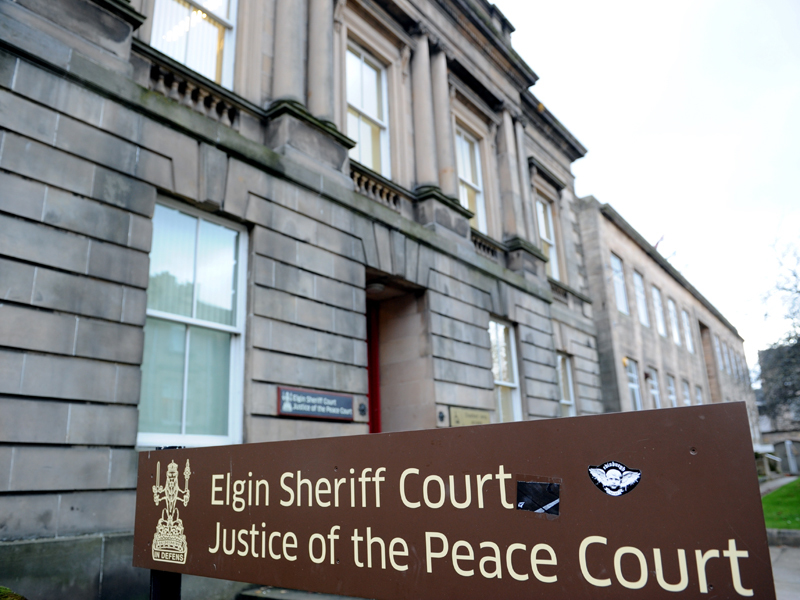 A Moray builder faces a jail term for kicking a man in the face, unless his claims that other people would lose their jobs if he was imprisoned can be verified.
Rance Cheyne attacked two brothers outside a pub in Keith, and was captured on CCTV knocking one of them unconscious with a kick to the head.
At Elgin Sheriff Court yesterday, the 37-year-old claimed his engineering firm would go bankrupt and six employees would be made redundant if he was locked up.
Sheriff Chris Dickson said his decision on whether to jail Cheyne would hinge on the validity of those claims, and ordered an independent investigation into the business.
The incident took place in the early hours of Sunday, September 13.
Fiscal Kevin Corrins said the trouble began outside the Commercial Hotel in Keith, when Cheyne asked Scott Hutcheon if he supported Aberdeen FC.
Mr Corrins added: "Mr Hutcheon confirmed he did, and the next thing he recalls is being struck by what he described as a powerful punch."
Cheyne subsequently assaulted Mr Hutcheon again, and his brother Michael, at the front of the Mid Street venue.
CCTV footage of the fracas was played during yesterday's hearing, and loud gasps could be heard from the gallery when Cheyne was seen kicking a prone Michael Hutcheon in the head.
The court heard that the brothers were taken to Dr Gray's Hospital in Elgin, where Scott required five sutures to close a cut on his chin and it was discovered that five of Michael's teeth had been broken.
The accused, of 28 Hill Street in Newmill, admitted two assault charges.
His solicitor, Bill Adam, pleaded for him to be spared incarceration in the interests of keeping his business afloat.
Sheriff Dickson said: "We need confirmation that this is a genuine business, and these people would be paid off if the accused was sent to prison.
"People losing their jobs is a big concern."
Cheyne will return for sentencing on Thursday, September 15.