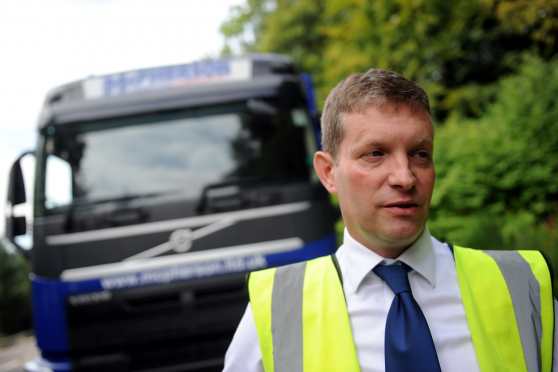 The vital whisky road through Moray has been branded "dangerous" amid calls for transport chiefs to take urgent action to upgrade it.
One haulage firm claims it is having to spend £1,000 a week repairing trucks involved in accidents on narrow sections of the A95.
And it has won the backing of local MSP Richard Lochhead in their battle to have the Keith-Grantown route widened.
The road has been described as the "lifeblood of the whisky industry" and is also an important tourist trail.
Trucks owned by Aberlour-base haulage company McPherson regularly have wing mirrors smashed drivers try to squeeze past other traffic.
One 44-tonne lorry crashed on to its side recently after pulling on to a grass verge to avoid a collision.
The firm's director, Martin Brown, said: "Every year we have about four lorries that topple over on the road and that's just on the stretch in Moray.
"Tipping over risks them being written-off. Even righting them back up again can cause damage by twisting the chassis. The cab and trailer can cost up to £200,000.
"There's no run-off area at the side of the road for the drivers to go to. There's either a barrier or a soft verge, which with an HGV will just pull you in until you topple over.
"The A95 is supposed to be the lifeblood of the whisky industry in Moray but it's closed regularly because of this."
Lorries from the 220-strong McPherson fleet are more than 8ft wide, but require an extra 3ft of clearance for their wing mirrors.
Every week the firm has to replace mirrors on at least five cabs.
Drivers have to slow to a crawl to ensure they can edge past one other on tight bends, leading to traffic tailbacks.
Yesterday Mr Brown described the stretches from Craigellachie to Keith and Aberlour to Grantown as the most dangerous.
He said: "In terms of the danger, the drivers are now used to it. That in itself is a bit of an admission but they drive on it every day.
"Circumstances will make it even more dangerous though, whether it's dark, wet, snowing or whatever it is that means you can't see the edge of the road.
"Our drivers are skilled, they have to be on this road. If they go over a barrier then it can be a long way down to the bottom in some places."
About 250,000 McPherson vehicles move whisky in and out the region every year.
Mr Lochhead is calling for Transport Scotland to assess whether sections of the A95 could be widened.
The MSP said: "The fact that a haulier is having to spend £1,000 a week due to wing mirror damage shows how precarious certain parts of the road are for drivers.
"Speyside whisky generates hundreds of millions of pounds for the UK Treasury and is a major asset for the economy.
"I would like to see the narrowest parts prioritised for improvements.
"Although the narrowest sections clearly impact the larger vehicles it is also an important route for tourists visiting distilleries and other attractions as well as people going to work and school."
A Transport Scotland spokesman said last night: "We are very aware of the importance of the A95 to the local economy and £25million has been invested since 2007 to ensure it operates safely and efficiently.
"When developing our maintenance schemes we look for opportunities to widen the carriageway and strengthen the verge, depending on the availability of land and the location of utilities or services.
"Recent investments include the £1.9million road and drainage scheme through Aberlour plus another £500,000 maintenance works over the next two months at various locations along the A95."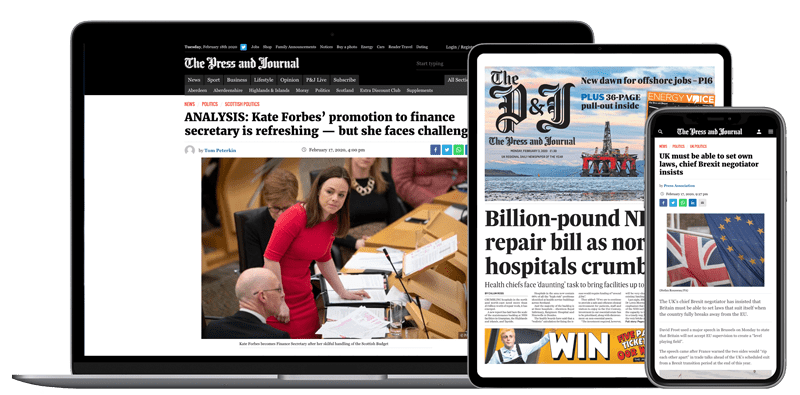 Help support quality local journalism … become a digital subscriber to The Press and Journal
For as little as £5.99 a month you can access all of our content, including Premium articles.
Subscribe