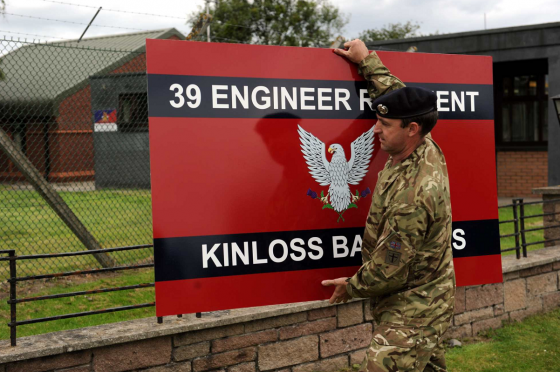 Dear Prime Minister,
You will be well aware of the ongoing review by the MoD of its estate.
As part of that review, the MoD has held discussions with Moray Council looking at potential future uses of Kinloss Barracks, which has created understandable uncertainty.
In those discussions, it was indicated that a consultation would take place but it now transpires that this will not happen.
In addition, I am sure you will know the history of this base, which was home to the Nimrod Maritime Reconnaissance Aircraft Fleet, which was disbanded following an announcement to that effect by your predecessor.
Following that, a promise was made that army personnel would move to Kinloss and just four years ago the 39 Regiment Royal Engineers moved to Kinloss.
For there to be further uncertainty such a short time after that change is deeply concerning, and any move to close Kinloss would be a betrayal of the promises that were made by the Conservative Government at that time.
I would also draw your attention to comments made by Scottish Secretary David Mundell.
In a recent letter to my colleague, Drew Hendry MP, Mr Mundell said "It is likely that some sites in Scotland will be released for disposal".
Yet in a previous press statement, Mr Mundell said: "There is not a shred of evidence to suggest that Kinloss is being considered for closure. That was scaremongering of the worst possible kind."
Given that discussions have taken place with Moray Council over the future of the base some months ago and the statement made in the letter to Mr Hendry, the Secretary of State's press comments are entirely reprehensible.
I urge you to make a commitment that Kinloss Barracks will not close and the promises made will be kept by the MoD and by your government.
Yours sincerely
Angus Robertson MP