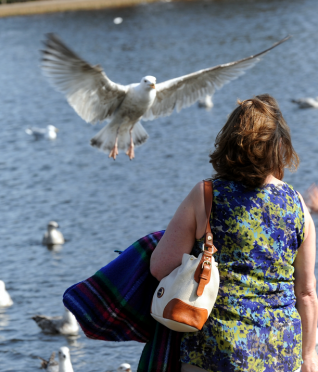 Drones could be used in the battle against menacing gulls in Moray.
A plan to control the blight of the birds has been drawn up, laying out various options for councillors to consider next week.
Possible tactics include flying drones to spray oil on eggs in nests stop them hatching, rather than sending staff to physically remove them.
However, concerns were raised that territorial gulls could attack the gadgets if they get too close to the nests.
Other ideas include getting a hawk to patrol the rooftops – as has already been done in Stonehaven, Fraserburgh and Peterhead – or a cull.
But with the cash-strapped council facing a range of swingeing cuts, the authority may have to resort to the cheaper option – of simply urging residents to stop feeding the birds.
Buckie councillor Gordon Cowie, vice-chairman of the planning and regulatory services committee, described the birds as "terrible" on the coast.
He said: "They are nesting everywhere but drones would be an extravagance we can't afford at the moment. Honestly, I think it's pie in the sky.
"At a time when we are looking to save money it would not look good if we were spending money on drones.
"We need help from the public to tackle them. If people stopped putting food out for them then it would encourage them to go elsewhere and there would gradually become less of them."
Figures prepared ahead of Tuesday's meeting show complaints about the birds have dropped from 71 in 2013 to 15 this year.
But Alistair Kennedy, chairman of Elgin Community Council, believes the problem is as bad as it has ever been and opportunities have been missed to control them.
He said: "I suppose what they need is a really heavy cull. I remember hearing several years ago there would be an explosion in the herring gull population and that's what we're seeing now.
"One area that was really bad this year was the land near the railway line at the other side of the Mart. There were hundreds of them all nesting in there.
"It would have been a good opportunity to get quite a few of them. There are a few places like that in the town. It will take a bit of action."
Mr Kennedy called on residents to take more responsibility to not feed the birds but conceded the majority may be doing so unintentionally.
Posters have been put up by the council in town centres to warn shoppers against offering food to the scavengers.
Councillors will also hear there have been reports of gulls swooping food out of people's hands in town centres and acting aggressively after chicks hatch.
Hiring staff to oil eggs has been estimated at £100 per nest, using a hawk could cost £180 per day and using a cherry picker could cost over £50 per hour.
However the report prepared by the council's head of development services, Jim Grant, warns the authority does not have enough money to put a plan in place to control the gulls.
He wrote: "It is not felt that the culling of gulls is an acceptable or proven solution to the issues caused.
"Experience from other authorities would indicate that long term removal of nests or eggs can be successful over a long period of time at preventing population growth or reducing gull populations in specific areas but this requires long term funding to maintain the control programme."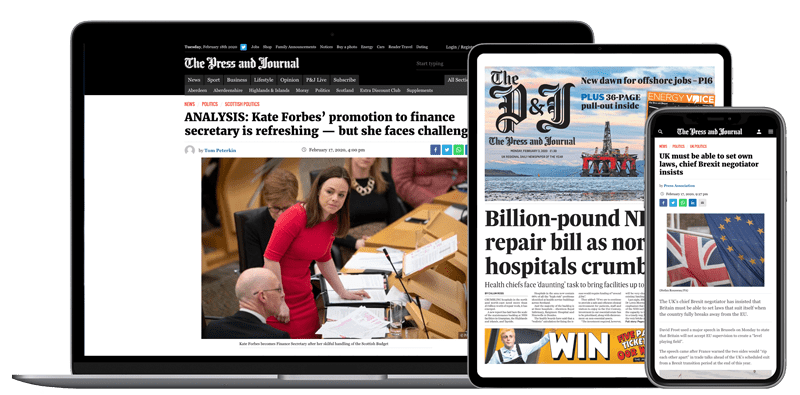 Help support quality local journalism … become a digital subscriber to The Press and Journal
For as little as £5.99 a month you can access all of our content, including Premium articles.
Subscribe