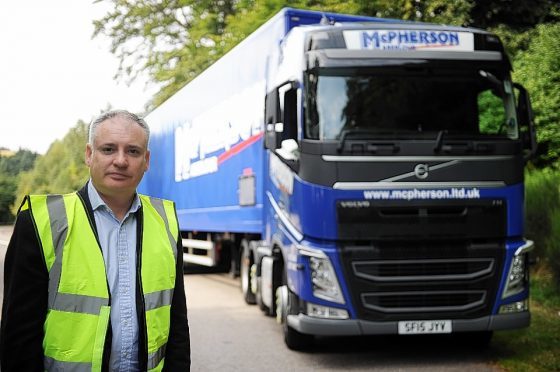 Scotland's transport minister will personally inspect the most treacherous sections of Moray's vital "whisky highway" amid fresh calls for urgent safety action.
Hauliers claim they are being left with weekly bills of £1,000 to repair damage to their vehicles and fear it is only a matter of time before there is a major accident on the twisty A95.
Moray MSP Richard Lochhead is backing their plea for an upgrade of the of the route between Keith and Grantown route.
And he has held talks with Transport Minister Humza Yousaf.
Mr Lochhead stressed the pressing need for the road's narrowest stretches to be widened.
He said last night: "The transport minister is aware of the importance of the A95 to Moray's economy, with millions of litres of whisky transported on the road every week.
"I took the opportunity to highlight the astounding fact that local businesses are having to spend £1,000 a week as a result of damage caused on the narrowest sections of the road, demonstrating the need for work to be prioritised.
"Given how absolutely key the A95 is to the whisky industry, I invited the minister to visit Moray and to see some of the more problematic areas firsthand.
"I'm delighted he has agreed to this, and look forward to more in-depth discussions with him as to how we can improve the condition of the A95."
Mr Yousaf said: "I enjoyed a very productive meeting with Richard Lochhead who discussed a number of transport issues in his constituency – from rail to trunk road improvements.
"During the meeting Richard highlighted the importance of the A95 for his constituents and in particular for Speyside distilleries.
"I am delighted to take up Richard's invitation to visit Speyside and the wider constituency "
Aberlour-based haulage firm McPherson's has spearheaded calls for the road to be improved.
The firm's director, Martin Brown, said that every year an average of four trucks from his 220-strong fleet topple over on the stretch through Moray.
He added: "Tipping over risks them being written off, and even righting them back up again can cause damage by twisting the chassis.
"The cab and trailer can cost up to £200,000."
His vehicles are 8ft wide, but require an extra 3ft of clearance for their wing mirrors.
Drivers have to slow to a crawl to ensure they can edge past one another on tight bends, leading to traffic tailbacks.
Mr Brown described the stretches from Craigellachie to Keith and Aberlour to Grantown as the most dangerous.
He said: "In terms of the danger, the drivers are now used to it. That in itself is a bit of an admission but they drive on it every day."
His fears deepened recently when one 44-tonne lorry crashed on to its side after pulling on to a grass verge to avoid a collision.
The Moray Economic Partnership group has revealed it has commissioned an independent study of the route to see how work to upgrade it could be carried out.
And Highlands and Islands Conservative MSP Douglas Ross has also piled pressure on government ministers to remedy the "dangerous" route.
Transport Scotland said £25million had been invested since 2007 to ensure the A95 operates "safely and efficiently".
The body has pledged to consider opportunities for widening the carriageway as it develops its maintenance scheme.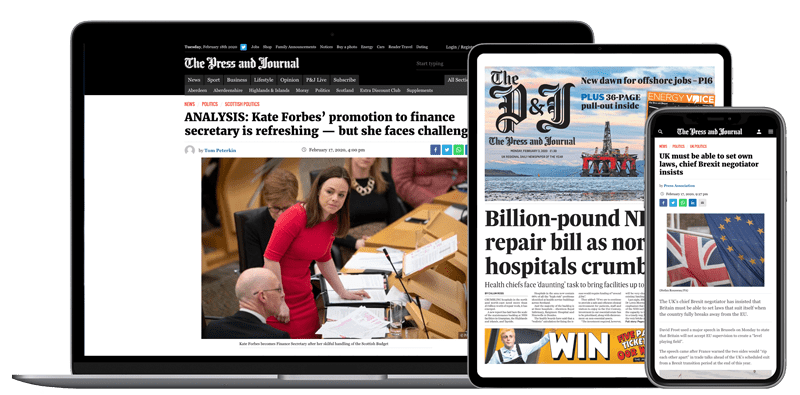 Help support quality local journalism … become a digital subscriber to The Press and Journal
For as little as £5.99 a month you can access all of our content, including Premium articles.
Subscribe