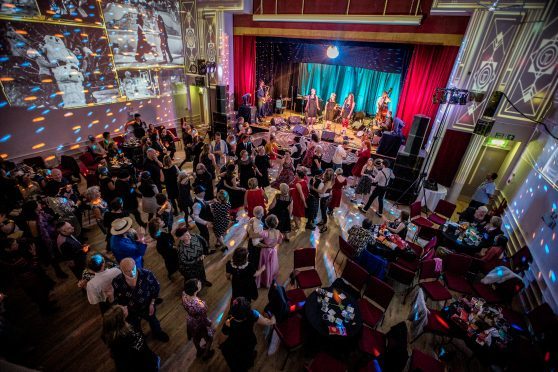 The Findhorn Bay Festival has been hailed for playing an instrumental part in establishing the region as a top tourist destination.
About 7,500 visitors attended the six-day event, taking in an array of shows in some of Moray's most scenic and historic locations and popping into exhibitions – smashing box office targets.
Tourists visited the region from as far afield as the USA and Australia to marvel at the area's finest artistic talent as well as those from further afield.
As well as watching music, theatre and dance performances, festival-goers also helped to light up the area. More than 200 people took part in guerrilla lighting flashmobs in Forres and Findhorn to illuminate iconic buildings to create new perspectives.
The golden Moray Firth coastline was also a venue with sculptures put up on the sands for walkers to explore.
Festival director Kresanna Aigner said: "I think the event has really set itself as a serious arts festival that programs for everybody.
"One of the big things when I program the event was making sure there were things for older people, who might not like to go out in the evening, as well as families.
"Forres is now ranked as one of the most popular tourist destinations in Scotland. That's down to the success of the festival and other events like Piping at Forres."
Research is now being done to see if the art celebration, which closed on Monday and is held every two years, will the success of the 2014 event, which contributed nearly £650,000 to the local economy.
Gaelic singer Julie Fowlis, who sang the theme tune for Disney's Brave, received two standing ovations to kick-start the festival in St Laurence Church in Forres. Opera in Elgin Town Hall was also among the highlights in the 60-show schedule.
Bus tours to artists' studios took festival enthusiasts to the Moray countryside as well as Spynie Castle and Elgin Cathedral to discover the real Macbeth.
Mrs Aigner said: "Everything has just been exquisite. All the venues looked fabulous. We've already heard from a lot of people that they are planning to come back in two years."