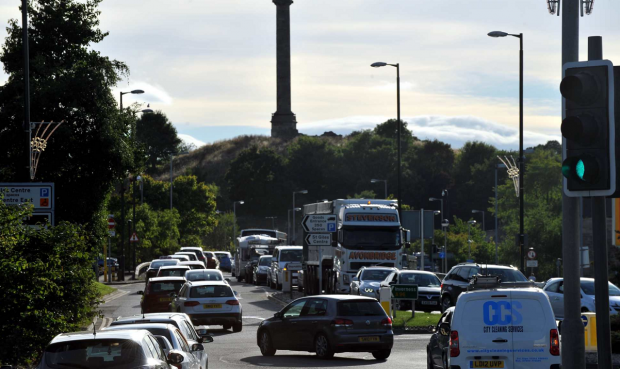 SNP ministers have been urged to scrap one of the options for dualling the A96 – because it would be so damaging to the economy it has no chance of being built.
Transport Scotland has insisted a potential route running close to tranquil Pluscarden Abbey will stay on the table for two years.
But campaigners believe it should be ditched now and the focus switched to other proposals for upgrading the vital route through Moray.
They were outlined at a consultation event yesterday as Transport Scotland hosted the first of a series of public exhibitions.
The agency's project manager, John MacIntyre, warned it would be 2018 before the preferred route was chosen.
But campaigners have called on the Scottish Government to rule out dualling the busy trunk road by cutting directly from west of Forres to Fochabers.
Fears have already been raised the proposed route corridor – known as "option N" – would then divert tourist and business traffic away from Elgin towards Pluscarden Abbey.
And campaigners believe any further assessments of its suitability would be a waste of money as there is no possibility of it going ahead.
Chairman of Finderne Community Council, Brian Higgs, said: "It's so patently obvious that this would be harmful to the Moray economy.
"The Scottish Government should accept that it is not going to go ahead at this stage and save considerable expense on it.
"If transport infrastructure is improved too far away from an area then it actually harms the economy rather than improving it.
"This route would go too far away from Elgin and Forres and the tourist spots like Lossiemouth."
Highlands and Islands MSP Douglas Ross said: "I understand Transport Scotland have to prove they've looked at all the options but I strongly disagree that option N should be taken any further.
"Anyone with a basic understanding of road building can see it's not appropriate. There are special scenic areas on the route that should rule it out."
Transport Minister Humza Yousaf has already agreed to personally scrutinise option N.
Another possibility – titled "option B" – which would follow the current A96 with bypasses either to the north or south of Elgin and Forres was also on display yesterday
Hundreds of residents filed into Bellie Church in Fochabers to meet the team designing the 28-mile stretch of road from Hardmuir, near Nairn, to Fochabers.
Specialist Mott McDonald Sweco has been appointed to draw up plans for the £50million section.
The road is due to open by 2030.
Iain Scott, contract director at the firm, explained yesterday a Transport Scotland-approved process had to be followed before a final route could be chosen, which included taking account of traffic and landmarks.
Reaction from locals who visited the exhibition was mixed, with many eager to reserve judgment until detailed mapping is completed.
George Caldow, from Mosstodloch, said: "I prefer option N because it gives room for Elgin and Forres to expand. People are put off going into the towns at the moment because of the volume of traffic there."
David McIntosh, from Fochabers, said: "There's going to have to be a new bridge over the Spey somewhere. It's all quite vague at the moment."
Cullen resident Larry Duncan said: "It's going to make a big difference in travelling times to Inverness."
Mr MacIntyre said: "At the moment we are in the very early stages. We are going to hold another series of exhibitions in summer 2017, which will show the route for each option that is being considered.
"It will not be until the following year that we are able to show which is our preferred option."
Other public exhibitions will be held at the Ramnee Hotel in Forres today and in the gallery at Elgin Library tomorrow.
Both events run from noon-7pm.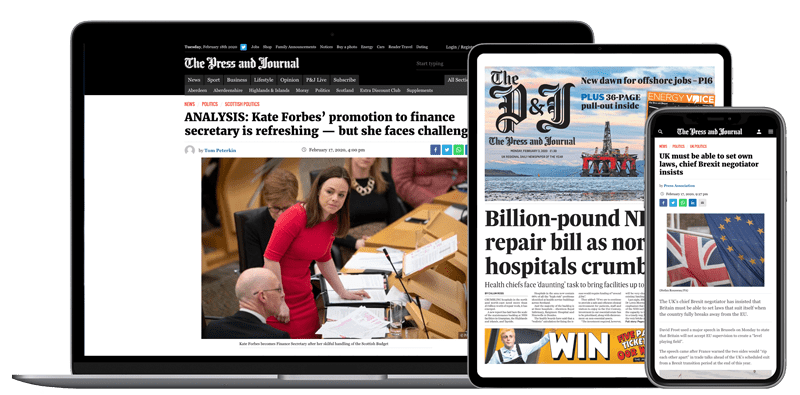 Help support quality local journalism … become a digital subscriber to The Press and Journal
For as little as £5.99 a month you can access all of our content, including Premium articles.
Subscribe