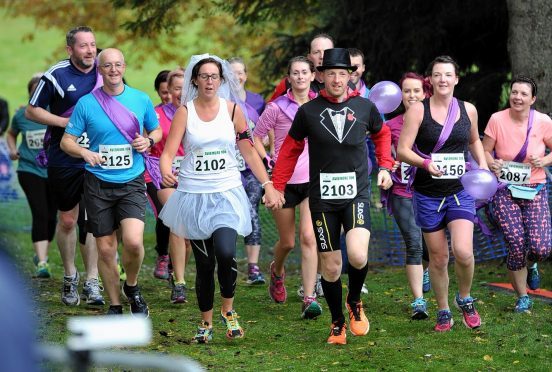 A newly married Moray couple proved they are in it for the long run as they capped off their wedding weekend by completing a 10k race together.
Steven and Faye Morrison met at a marathon on the banks of Loch Ness five years ago, and bonded over their passion for the outdoor pursuit.
Within weeks of that first encounter, they had arranged to undertake an annual 10k event at Aviemore together – and the run has since held a special place in their hearts.
Mr Morrison, 38, proposed to his partner on Valentine's Day this year by writing a message in snow that had fallen at their Lhanbryde home.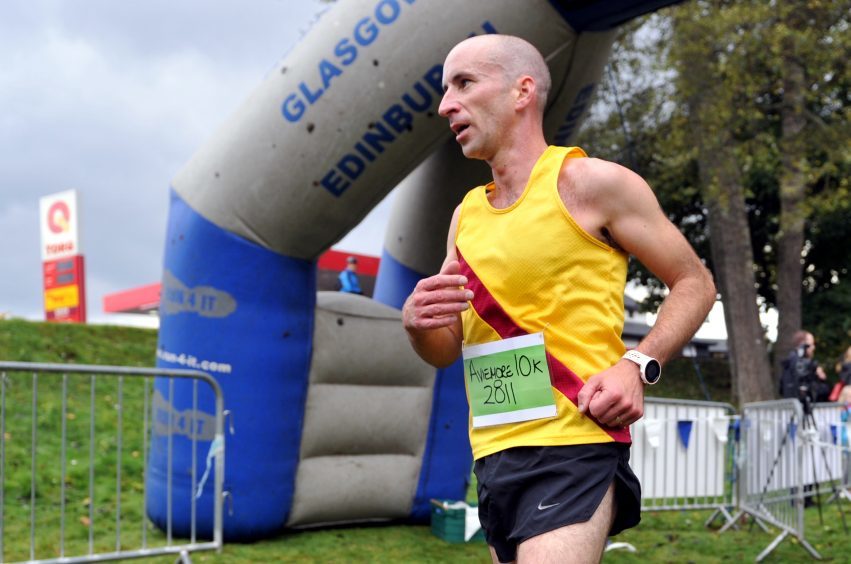 When they set a date for Friday, October 14, and picked the venue as Aviemore's Cairngorm Hotel, the pair didn't realise that their big day would fall on the weekend of this year's Aviemore race.
But when Mrs Morrison learned of the happenstance, she felt it was written in the stars that the couple and their friends should have a "wedding run" that weekend.
The 33-year-old accountant and her carpenter husband finished the challenge in 55 minutes, and crossed the finishing line hand in hand.
Afterwards, an elated Mrs Morrison described the pair's "perfect weekend".
She said: "We had a small do on Friday which was wonderful, then a party that night.
"On Saturday, we went up the funicular railway together for some coffee and cake at the top of the CairnGorm mountain.
"It wasn't deliberate, it was just a happy coincidence that we timed it with the Aviemore 10k.
"This was our ideal wedding weekend, it has been perfect for us."
Mr Morrison is an "ultra runner", whereas his new wife prefers to take part in races at a gentler pace.
However, yesterday she insisted that he reduce his usual speed so that the couple and their guests could complete the run as a party.
The well-wishers wore purple sashes and held balloons, while Mrs Morrison wore a white veil and Mr Morrison donned a t-shirt designed to look like a tuxedo.
The couple was presented with a special trophy by event organisers after completing the run.
Mr and Mrs Morrison will soon move to a new home in Elgin, and plan to have a honeymoon next year.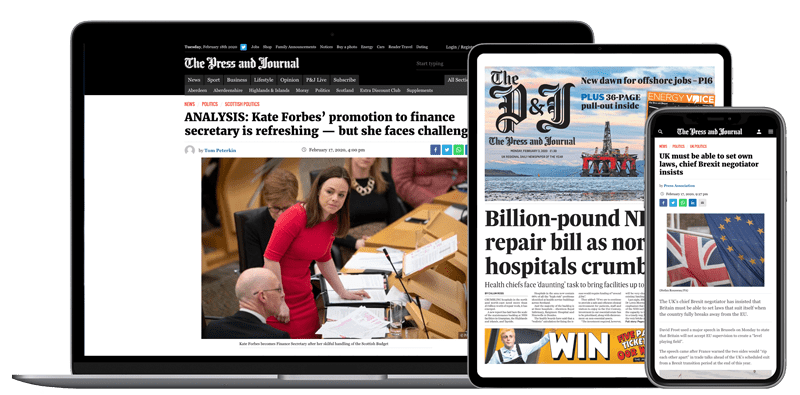 Help support quality local journalism … become a digital subscriber to The Press and Journal
For as little as £5.99 a month you can access all of our content, including Premium articles.
Subscribe