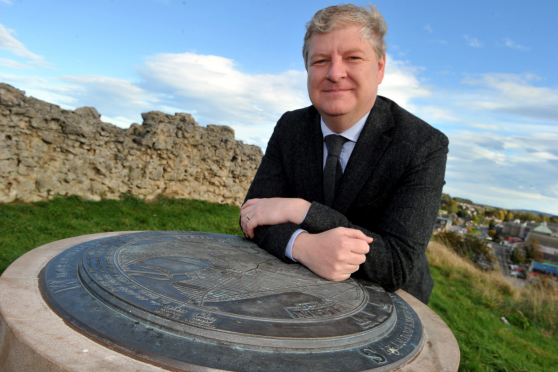 Moray's MP believes his new role as deputy leader of the SNP will be a "huge benefit" for the region he represents.
Angus Robertson was elected to the post at the party's national conference, winning more than 50% of the votes from members to beat off his three rivals.
Yesterday the MP returned to the region and now intends to use his enhanced influence in the SNP to ensure Moray's trade links are not cut off when the UK leaves the European Union.
Fears about the impact Brexit could have on Moray exporters were raised during the referendum campaign by Jim Walker, from the family-run shortbread empire.
In the run-up to the vote the joint managing director of the Aberlour firm stressed that membership of the single marketplace "goes to the heart" of how they do business.
Mr Robertson said: "Moray, as a region, is home to some of the country's best known exporting industries.
"In certain sectors there is a strong dependency on the European market.
"The overwhelming majority of shellfish are exported from here to the rest of the EU.
"With so many parts of our economy inextricably linked to the EU market we have a big task to protect jobs, whether it's in the food and drink industry, agriculture or fish processing.
"It's really important for us to protect industries that are based here and I intend to do just that as part of the SNP leadership team and as leader of the effective opposition at Westminster."
During the deputy leadership race Mr Robertson championed his links to rural Scotland as the bedrock of his candidacy, in contrast to Nicola Sturgeon's city links in Glasgow.
The duo joined the party within days of each other as teenagers in 1985 and are now at the helm together.
Mr Robertson said: "It's been hugely encouraging to receive so many messages of support from Moray and the rest of the country.
"My responsibility now is to work with Nicola Sturgeon to reach out to the whole country – for me that means those who aren't yet SNP voters or independence supporters."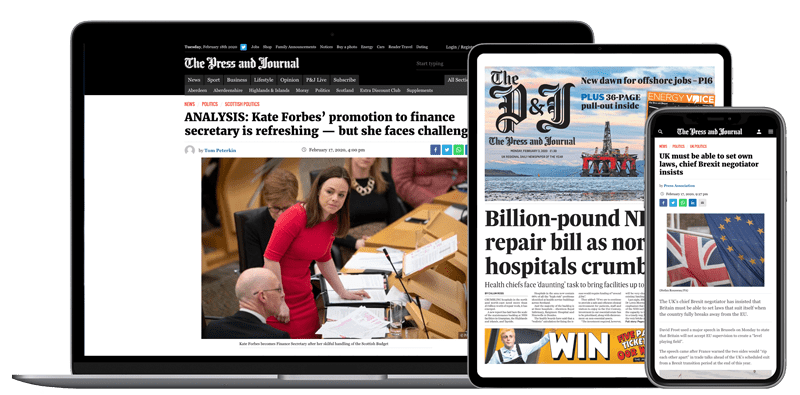 Help support quality local journalism … become a digital subscriber to The Press and Journal
For as little as £5.99 a month you can access all of our content, including Premium articles.
Subscribe