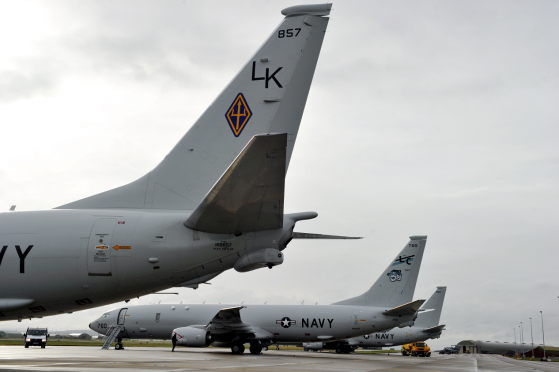 A huge revamp of a Moray airbase to make it ready for a fleet of new maritime patrol aircraft could start as early as next year.
Military chiefs will spend tens of millions of pounds preparing RAF Lossiemouth for the arrival of the Poseidon P-8 planes.
New houses, an air traffic control centre and fire station also feature in the plans to transform the station, which is already home to squadrons of Typhoon fast-jets.
More runway space will also be created to accommodate the larger Boeing surveillance aircraft.
Last night, the development was hailed as "absolutely massive for Moray and the UK".
The Ministry of Defence (MoD) has formally published notification of the RAF Lossiemouth Development Programme.
Investment for the "category A" project is expected to be confirmed in March.
John Cowe, chairman of the Moray Economic Partnership, said RAF Lossiemouth would be "bursting at the seams" with activity and estimated the investment at more than £100million.
He said: "It's important to see that this is happening and it's going to happen. We want to work with the MoD in whatever way we can.
"This is going to be absolutely massive for Moray and the UK.
"We need to embrace this as region, everyone. We need to have homes for everyone, school places and infrastructure so everything runs smoothly."
It is understood a new upgraded fire station will accommodate extra officers to deal with any emergencies involving the Poseidons, and a new air traffic control tower will ensure better visibility at the end of the runways.
Military chiefs expect the refurbishment of the base to take up to five years.
Poseidons are due to start arriving in Moray in April 2020, with another squadron of Typhoons also jetting in around April 2019, while the long-serving Tornados will depart.
An extra 500 personnel are expected to be stationed at Lossiemouth once the Poseidon planes have arrived.
Family homes and single houses will be built at the base to accommodate them all.
Moray MP Angus Robertson said the development was a show of faith in the base which would provide certainty over its future.
He said: "RAF Lossiemouth is seeing a significant amount of work to upgrade the base ahead of the arrival of the Poseidon aircraft.
"Some of the work, including the contracts just announced for accommodation, an air traffic control tower and new fire station on the base, are very substantial.
"These are good opportunities for local contractors and sub-contractors and will support employment in the local area. This is welcome news."
The MoD has invited small and medium sized businesses to a "market day" next month to bid for work.
But fears have been raised that the investment in the airbase could be pulled if Scotland voted for independence at any future referendum.
Councillor Chris Tuke, Moray Council's armed forces champion, welcomed the investment – but warned it was yet not guaranteed.
The Heldon and Laich member said: "It's important to remember that it is a UK military facility and it will only happen if we are part of the UK.
"I think it's a very great gamble when people are taking even greater gambles with our country. The UK won't base its armed forces in a foreign country."
No one at the MoD was available to comment last night.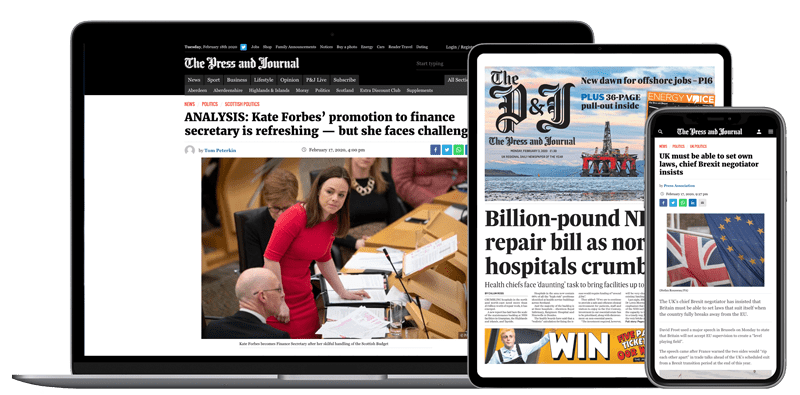 Help support quality local journalism … become a digital subscriber to The Press and Journal
For as little as £5.99 a month you can access all of our content, including Premium articles.
Subscribe