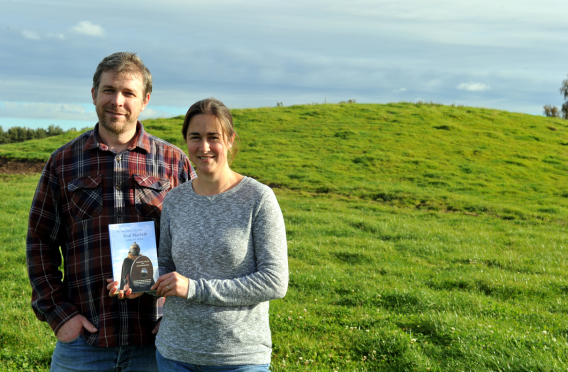 Ambitious plans have been unveiled to lure visitors to Moray by cashing-in on the region's links to one of Shakespeare's most notorious characters.
Holiday chalets could be built beside Macbeth's Hillock near Brodie to transform it into a destination for fans of the Bard.
Local couple Karen and George Sutherland believe the small mound is currently "underwhelming" for visitors and want to put it on the map.
In William Shakespeare's "Scottish Play" the hill near the A96 Elgin-Inverness road is where Macbeth meets the three witches who predict his rise to become king.
There has been a surge in interest in the story since the release of a Hollywood version of the play last summer.
The Moray Speyside Tourism group credited the Michael Fassbender film with increasing visitor interest the Forres area by 135%.
There are signposts directing tourists on the trail of Macbeth towards the hillock but Mrs Sutherland said: "We get a lot of people stopping us and asking where it is.
"They've followed the signposts but there's no signage there. It's just an unloved corner of a field.
"There's a huge potential in Moray to promote Macbeth. We want to be part of that and help promote our little bit of it.
The heath and surrounding land have been in the bookkeeper's family for nearly a century.
Mrs Sutherland and her husband have lodged plans with Moray Council to site five "camping pods" at the foot of the mound.
Inside each tree-trunk clad chalet would be a small kitchen, bathroom and shower and dining area, and space to sleep four.
Specialists have designed the pods to resemble 17th century houses with long sloping roofs.
A small car park and wooden boundary fences have also been included in the plans.
Yesterday Laurie Piper, tourism operations manager at Moray Speyside Tourism, said: "The proposed development first well with the aspirations of the Forres area tourism initiative, which identified Macbeth as one of Moray's cultural assets.
"The release of the new Hollywood adaptation last year saw us working with VisitScotland to promote Moray as the home of the real Macbeth to a global audience."
Despite its unassuming appearance in modern times, visitors have been drawn to the hillock for centuries.
Travelling diarists James Boswell and Dr Samuel Johnson visited the knoll while on their tour of Scotland in 1773.
The writers recited "grand" Shakespearean lines from the play as they made their approach before parodying the witches themselves.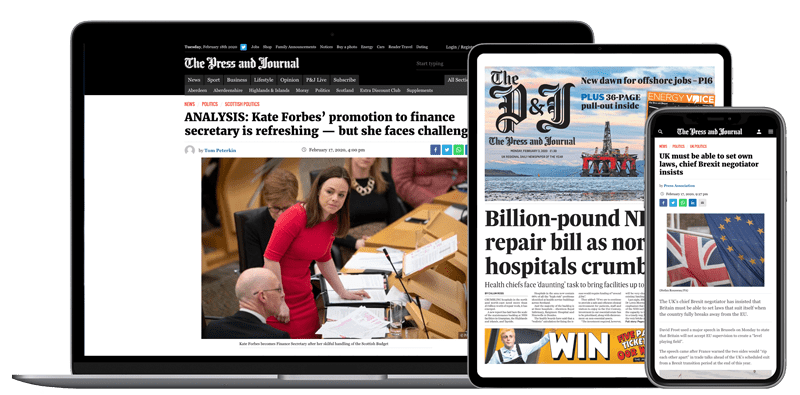 Help support quality local journalism … become a digital subscriber to The Press and Journal
For as little as £5.99 a month you can access all of our content, including Premium articles.
Subscribe