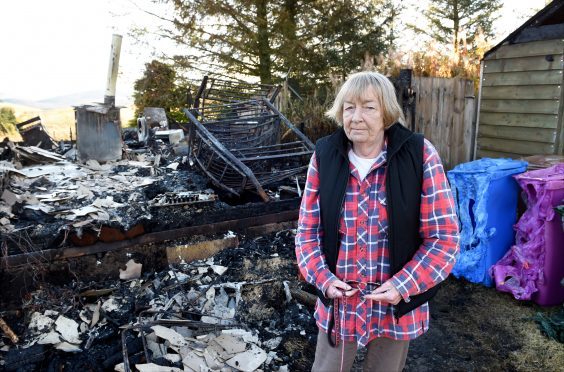 The owner of a Moray chalet, which was destroyed by a fierce blaze, has made an emotional return to what remains of her dream home.
Joanna Davidson has been staying in Aberdeen with her sister since her Tomintoul cabin was devastated by fire two weeks ago.
And yesterday, the 66-year-old saw the full effects of the flames for the first time as she moved back to the village temporarily.
She said: "When we were driving up from Aberdeen, I did stop and have a quick look, but this is the first time I've had a real look round.
"It's devastating.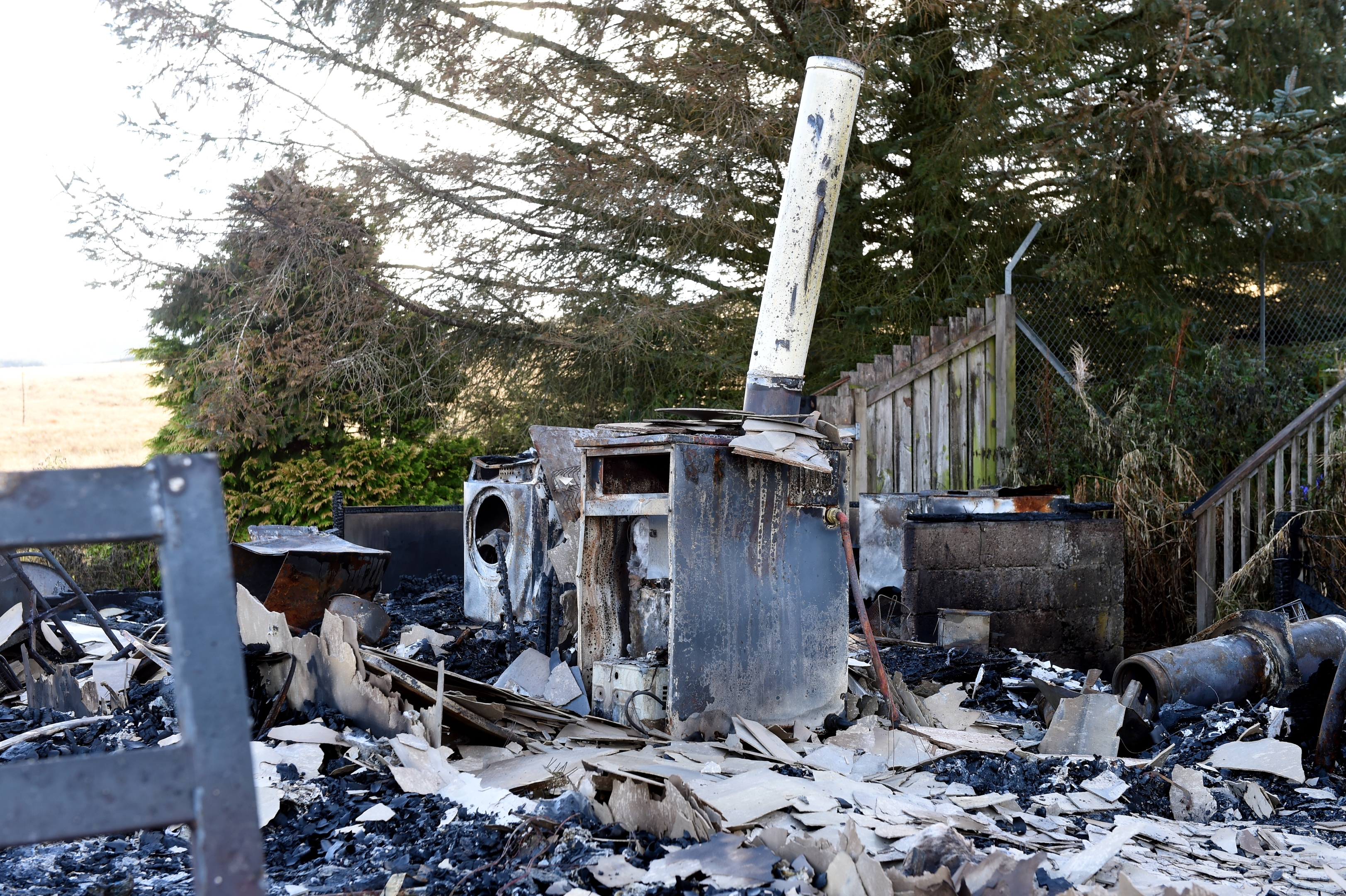 "The pictures in the paper prepared me and I watched it happen from the back of the ambulance. I knew there would be nothing left.
"I don't want to be in Aberdeen. I moved here to get away from there. It has only been two weeks, but I do miss Tomintoul desperately."
Ms Davidson turned to the Press and Journal a decade ago in her search to find a 'dream home' and help her escape the "rat run" of the city.
Residents in the village have now rallied round the popular resident to gather belongings for her to rebuild her life.
Dozens of cash donations have been made at the post office in Tomintoul to help clear the charred remains and provide funding for a replacement caravan.
A charity car wash has also been organised at the village fire station on Saturday.
With no insurance in place for the wooden structure at the roadside of the A939, about a mile outside Tomintoul towards Lecht, Ms Davidson has been left to rely on the goodwill of friends and neighbours.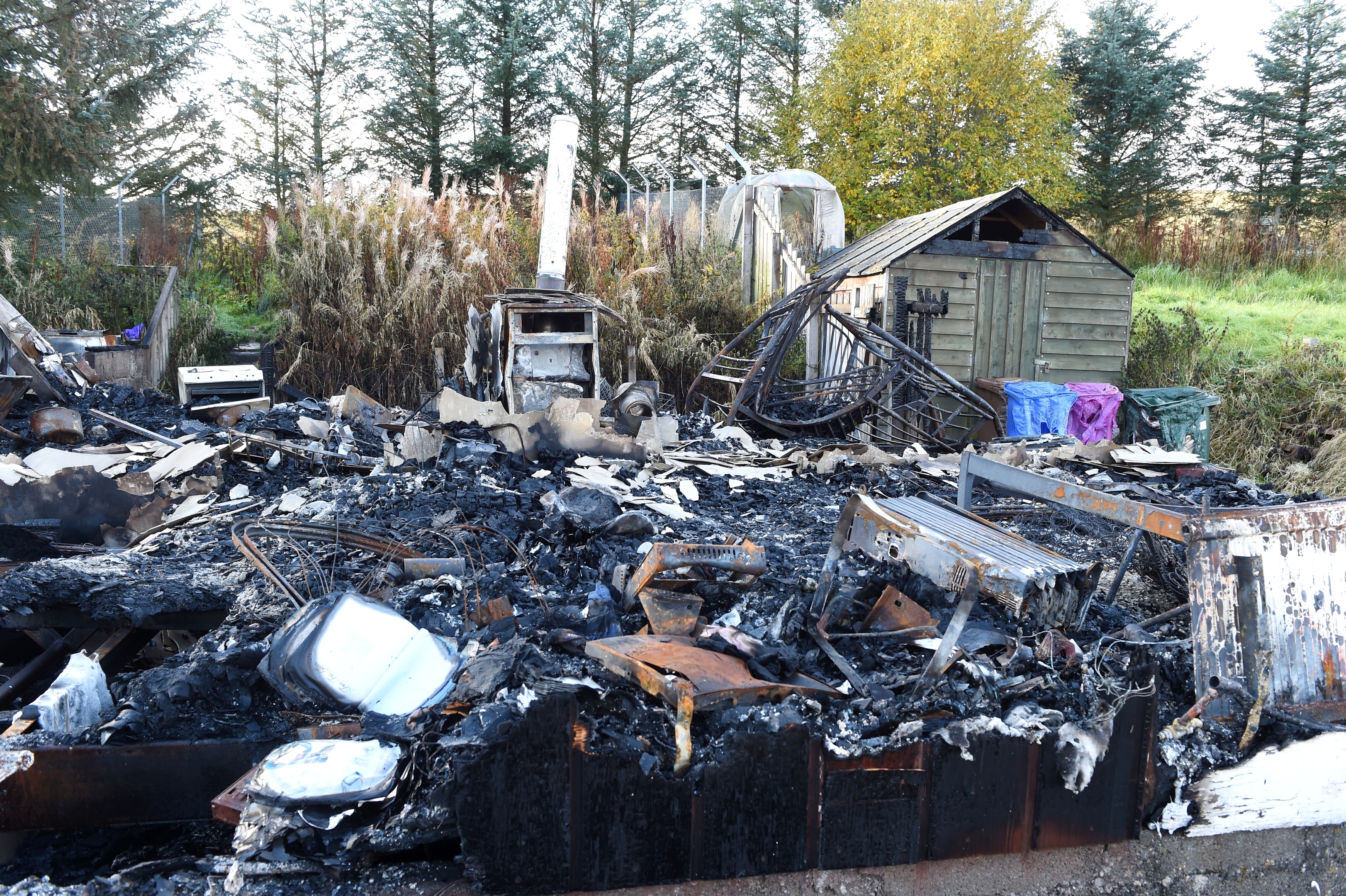 She added: "The response has been absolutely phenomenal. I wouldn't have believed it possible how much support there has been."
Donations of clothes, duvets, a handbag and cooking equipment are currently being kept by Ms Davidson's friends.
Supportive friend, Jenny Herschell, who is providing her with accommodation in the village, said: "Joanna has lost absolutely everything, it doesn't bear thinking about.
"A temporary caravan has been offered, but because of the fire risk, we don't know if it's going to be possible to use it."
Ron Hughes, chairman of Kirkmichael and Tomintoul Community Association, added: "We need to get the site cleared, then we can look at a replacement cabin.
"But we are all determined to work towards that goal."