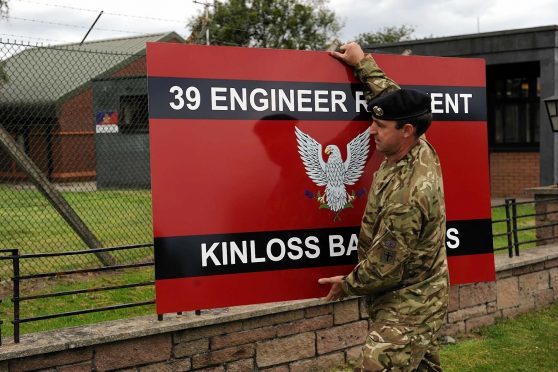 Calls have been made for defence chiefs to increase their presence at Kinloss, rather than pulling out.
The task force fighting to save the Army base from closure has written to Defence Minister Mark Lancaster highlighting the potential for expansion at the vast 1,828-acre site.
Moray's political groups have joined forces in the cross-party show of support for retaining the 39 Engineer Regiment in the region.
The group has also called for equal treatment with Highland counterparts battling to save Fort George who have made their case personally to the minister.
Last night, Moray MP Angus Robertson hailed the potential of Kinloss to be expanded while retaining close links with RAF Lossiemouth.
He said: "Kinloss is an extremely versatile military base. While it's being used by the Royal Engineers at present there is also a fully functional runway.
"There is also a wide acreage that could be used for a wide variety of defence purposes. It's important there is a great deal of property for the Ministry of Defence (MoD) to maximise."
The cross-party letter sent to Mr Lancaster has also highlighted the low land value of the Kinloss base, which would restrict savings made from selling the station.
Yesterday a spokeswoman for the MoD said the minister met with the Highland delegation as they were a guest of MP Drew Hendry, and a similar opportunity could be open to Moray representatives.
The Kinloss task force has previously been told they will only be consulted if the base is chosen for closure as part of the defence property review.
John Cowe, chairman of Moray Economic Partnership, which is leading the task force, is refusing to let the base be closed "without a fight".
He said: "Whilst the wait is difficult enough for us it must be quite intolerable for those who work at the base and their families who cannot make plans with any certainty.
"These are military people who should have a sharp focus on their job, not on where their families will be living in the near future and where their children will be schooled in the years ahead."
The MoD declined to comment on whether the possibility of activity being increased at Kinloss would be investigated while the estate review is still underway.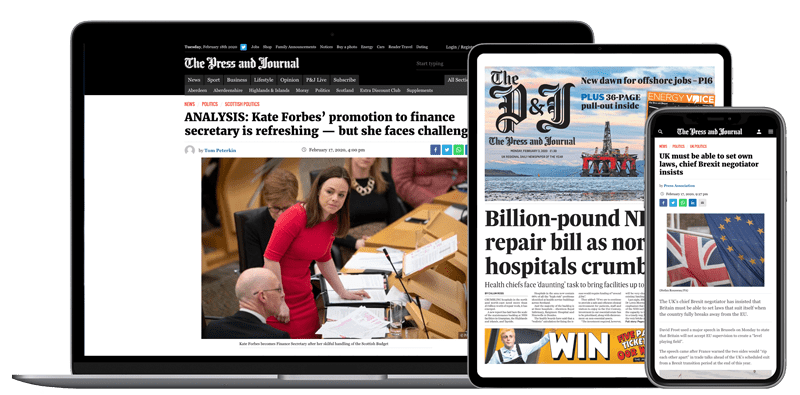 Help support quality local journalism … become a digital subscriber to The Press and Journal
For as little as £5.99 a month you can access all of our content, including Premium articles.
Subscribe