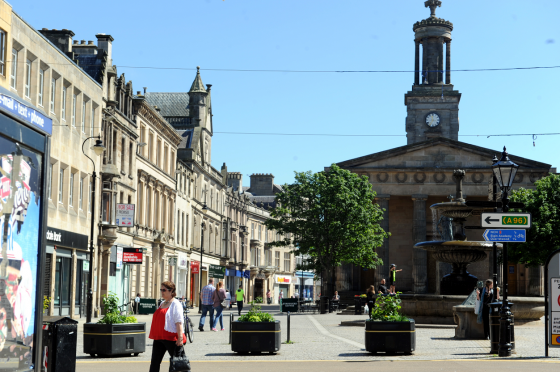 Moray Council has completed a series of "health checks" on the region's town centres – which reveal they are approaching critical condition.
Planning officers have detailed a drop in footfall in towns across the region, and an alarming number of vacant units which exceed the national average.
There are 36 empty premises in the heart of Elgin, more than 14% of the town's available retail spaces.
According to the figures, the hourly pedestrian count through some parts of the town's High Street has dwindled by more than 100 people since 2014.
In contrast, more people are flocking to Edgar Road – the home of national chains including Asda, Next and B&Q.
The findings were collated during the summer, and footfall counts were taken on a weekday at the end of June.
They will be presented to the council's planning committee this morning.
Planning officer Rowena MacDougall, who wrote the report, urged councillors to consider its findings when deciding on future retail applications.
She said: "Most town centres provide a wide variety of uses across retailing types, with a mix of national and multiple retailers.
"Generally, pedestrian footfall decreased across all towns with the exception of Edgar Road in Elgin."
Vacant units in Elgin dropped from 39 two years ago to 36, but that figure is still above the Scottish average of 10%.
The report also outlines a drop in footfall on Thunderton Place by 93 people and around the A96 underpass by 80.
There are nine empty spaces in the middle of Forres, and hourly footfall in some parts of the town has fallen by 73 since 2014.
The number of unoccupied venues in Keith dropped by one, providing the town with a comparatively healthy vacancy rate of 6.67%.
But while more people have been recorded visiting the town's Tesco store, average hourly footfall on parts of Mid Street is down by 68.
More than 10% of units in Buckie remain empty, but the town has filled three formerly vacant spaces over the last two years.
The report shows a drop of 46 people visiting East Church Street since then though, and of 38 along High Street.
Almost 16% of the available shops in Lossiemouth are empty, while pedestrian flow has decreased at Queen Street but risen on Clifton Road.