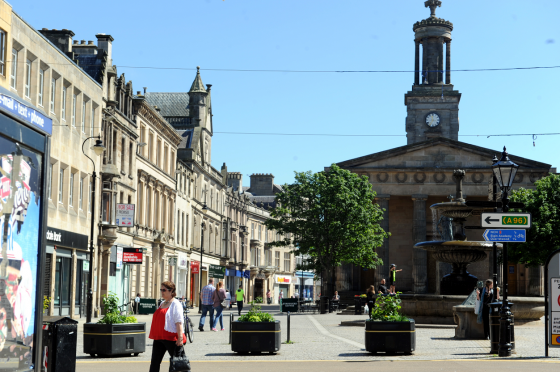 The decline in visitor numbers to Moray's town centres could be more drastic than figures published by the local authority suggest.
A series of "health checks", carried out by the council across the area's most populated towns and villages, have revealed dwindling footfall figures and vacancy rates above the national average.
However, when the findings were presented to the authority's planning committee yesterday, it emerged the situation could be even more bleak than the report made out.
It stated that hourly pedestrian flow through some parts of Elgin High Street had dropped by more than 100 people since 2014.
But Elgin City South councillor, John Divers, pointed out that officers recorded footfall figures in the town on the day of the European Referendum [on June 23].
Mr Divers said: "These comparisons give me some concern, because the figures were gathered on the day of the EU referendum.
"Two polling stations were at either end of Elgin High Street, so this isn't very positive at all.
"People turned out in good numbers for this vote, but our numbers are still down, and that worries me."
Planning officer Rowena MacDougall talked committee members through the report, and added that shops on Elgin's Edgar Road had experienced a recent spike in footfall.
Councillors unanimously agreed to focus on the declining interest in town centres when deciding on future retail applications.
The council has carried out "health checks" on the commercial heart of its key towns and villages every two years since 2010.
The latest report documented a decrease in empty premises in Elgin from 39 to 36 since 2014.
But officers said that was combined with a drop in visitor numbers.
Average hourly footfall on Thunderton Place dropped by 90, while activity on sections of the High Street plummeted by more than 100.
Conversely, Edgar Road experienced a surge in visitors by 110 people during the study.
Similar studies were carried out in Lossiemouth, Keith, Buckie and Forres – which yielded "mixed results".
Smaller-scale investigations took place in Dufftown, Aberlour, Fochabers and Rothes.
The amount of vacant units has increased from one to four in Dufftown, and decreased from three to two in Rothes.
There remains only one unused premises in Fochabers, but there are none in Aberlour.