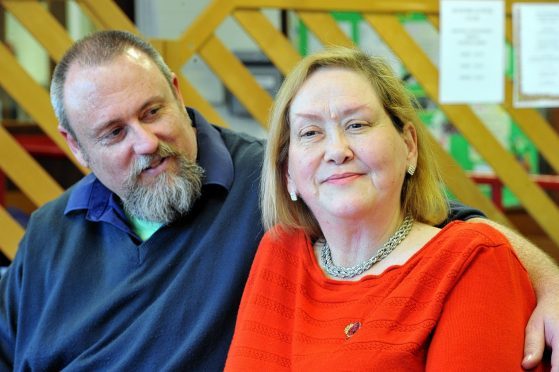 A Moray mum left in a wheelchair after suffering a stroke at just 49 is sharing her story to raise awareness.
Three years ago, Isla Robertson's life revolved round looking after her three children at their Forres home and working on a supermarket checkout in Nairn.
But after suffering a gradual stroke – which transpired across 17 painstaking hours and left her with limited use of the left side of her body and speech difficulties – life has completely changed.
The stroke began with a tingling in her fingers, but the accompanying feelings of nausea and dizziness "got worse and worse" over the day.
Mrs Robertson said it was only when her husband, Mark, kissed her on the left side of her forehead – and she couldn't feel it – that she realised something was seriously wrong.
Now the 52-year-old is on a crusade to highlight the various difficulties strokes can cause.
Mrs Robertson used to get by on her gift of the gab – having previously worked as a party planner and in a call centre.
But she says one of the cruellest side-effects of the condition is that it has limited her ability to communicate with others.
Mrs Robertson is now championing the Stroke Association's "lost for words" campaign to raise awareness of the problem.
She said: "The stroke was absolutely out of the blue, and one of the worst things afterwards was that I realised my family couldn't understand what I was saying.
"Even now, my children say I have 'lost my filter' because I will just say things without thinking them through."
Mrs Robertson explained the drastic change her life underwent following her return home from hospital.
She said: "I used to thrive on all the usual mum stuff, I was a taxi service for my three children and my life centred around them.
"I still get angry about it when I can't do simple things, but I am so thankful to them for looking after me now."
Mrs Robertson's 25-year-old daughter, Tasmin, acts as her full-time carer at the family's new home in Elgin.
The determined mum attends stroke support groups in Elgin and Forres, and says speaking with other victims has helped her come to terms with the illness.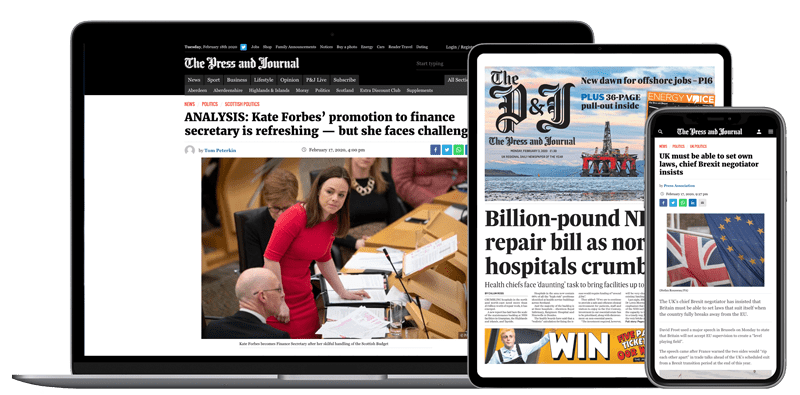 Help support quality local journalism … become a digital subscriber to The Press and Journal
For as little as £5.99 a month you can access all of our content, including Premium articles.
Subscribe