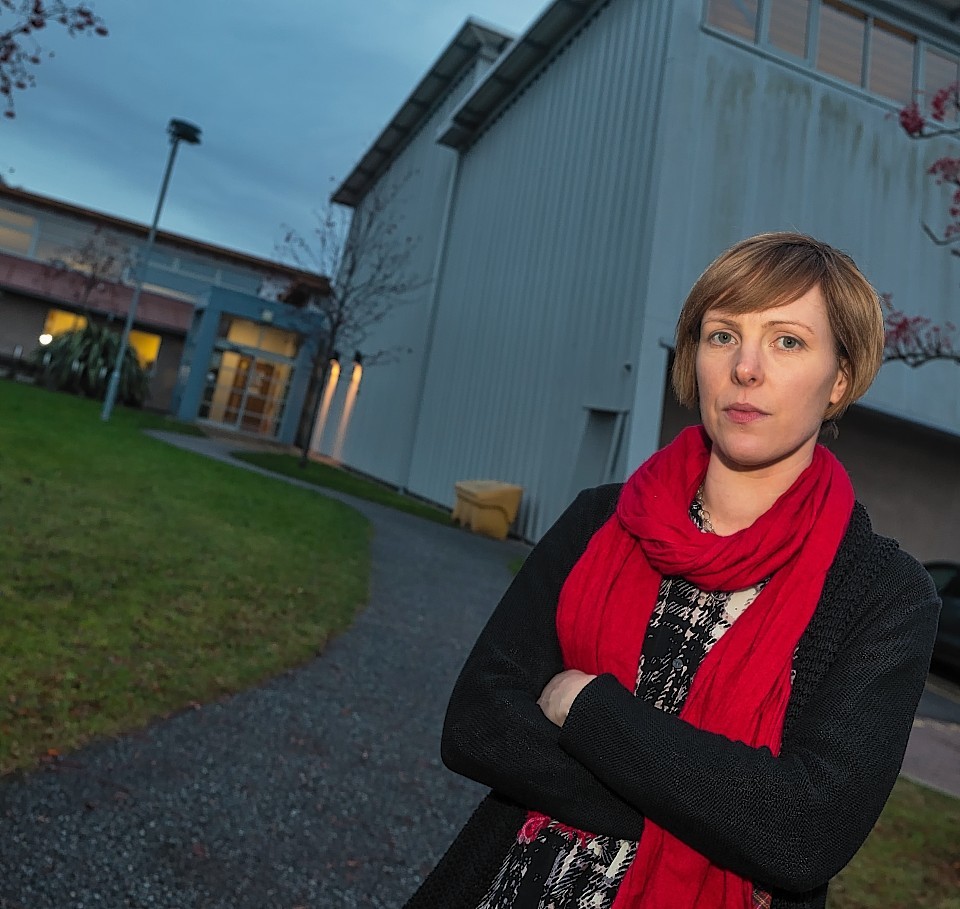 A teenager and his two carers managed to enter a Moray primary school and walk into a primary one class without being stopped.
Fears were last night raised about safety at Bishopmill Primary in Elgin, after it emerged the uninvited guests managed to wander around unchecked.
Elgin City North councillor, Kirsty Reid, has children who are taught there – and said the incident had sparked concerns that pupils could be at risk.
She warned local authority bosses to keep in mind that security had been enhanced at primary schools to protect youngsters following the Dunblane massacre in 1996.
Yesterday, the local authority moved to reassure parents that the safety of the region's children is its "top priority", and confirmed that it was looking to improve security at Bishopmill.
It is understood the teenager involved in the incident attends the nearby Elgin Academy, and that he accessed the P1 class after passing reception and walking through various corridors and a sports hall.
The council has refused to say whether the boy – who was with two council employees – had a legitimate reason to visit the neighbouring primary.
Mrs Reid said that although the situation was "controlled" on this occasion, it raised question about how easily Bishopmill could be accessed.
She said: "Bishopmill is one of the largest schools in Elgin and there's been an incident where perhaps the security doors need looked at.
"I recognise that the pupil was accompanied throughout and this was a controlled situation without any threat.
"But it's worth remembering why these security doors were put in place, following the tragedy at Dunblane."
Officers were sent to Bishopmill this week to investigate ways of tightening up security.
Local authority education bosses say there are security processes in place at each of Moray's 45 primary and eight secondary schools.
But head of lifelong learning, culture and sport, Graham Jarvis, said those arrangements varied depending on the age and design of the buildings.
Mr Jarvis said: "We can't make buildings 100% visitor or stranger-free without having draconian measures in place.
"It is almost impossible to guarantee that a person will not get into a school.
"These are issues that are never going to be guaranteed 100%."
He explained that security arrangements were examined only when buildings underwent "physical changes" or if problems were raised by a school.
The chairwoman of the council's children and young people's services committee, Anne Skene, suggested that school security should be reviewed more often.
The Forres member added: "The way the Dunblane tragedy happened 20 years ago means that we now have secure entrances.
"Previously, people could just walk into a school.
"I just wonder how often there is a review of security at all of our schools."
Last night, a Moray Council spokesman said the authority had decided not to treat the recent lapse as a security breach.
He said: "The safety of children is our top priority and all of our schools have security systems and measures in place.
"However, our schools are not fortresses, nor should they be, and there will always be some element of free movement.
"This particular incident involved a pupil from another school who was accompanied by two Moray Council staff members.
"While we are in no way complacent, we are not treating this as a security breach.
"The head teacher is fully aware of the situation, how it is being reviewed and the possible courses of action."