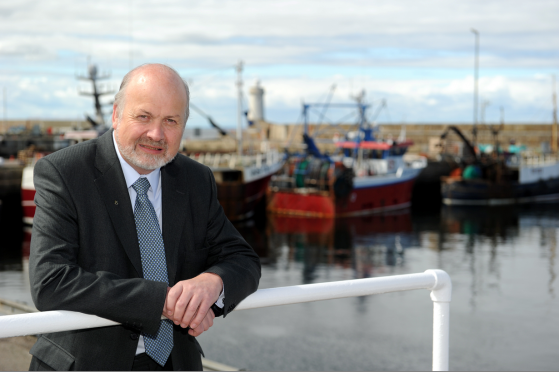 Moray Council narrowly voted to increase harbour charges yesterday to fund the restoration of the region's "disintegrating" ports.
Councillors took the "drastic decision" to implement a range of tariff increases after learning its harbours require millions of pounds in repairs.
But it will be sailors older than 60 will be hit hardest, as the increases – coupled with the removal of a seniors discount – means they will pay double what they do now.
The scheme was approved by just six votes to five – following claims that the authority had "done nothing" to stave off decline for more than 12 years.
Buckie councillor Gordon McDonald claimed it will take £7million to bring the six ports up to scratch.
But he urged his colleagues not to apply "painful" price hikes as a means of raising that sum.
After the meeting, he described the committee's decision as "unbelievable".
He added: "We are doing this at the same time as our harbours are decaying through lack of investment stretching back more than 12 years.
"The pontoons at Findochty Harbour are disintegrating in front of us, yet we are asking users to pay more for this poor service."
Under the new system, prices for pontoon hire will rise from £40 to £60 per metre (just over 3ft), and from £40 to £50 for vessels berthed by harbour walls.
And a 25% discount which has been traditionally offered to over-60s will be scrapped.
Older users who presently pay £30 for pontoon space each month because of their discount will have to fork out £60 from April.
Council officers were tasked with setting the area's harbours back on an even keel after it emerged that they were operating at a collective loss of £135,000 every year.
Their proposals to make the ports "self-funding" were scrutinised by the authority's economic development committee yesterday.
Heldon and Laich member, Dennis Slater, said "drastic decisions" had to be taken."
He moved that members back an option which will net the authority an added £34,000 every year – bringing its annual harbour income to £103,400.
But Mr Slater stipulated that the cash generated must be used to add water and power supplies to Hopeman, Findochty, Cullen and Portknockie harbours.
The improvements will cost £24,000 and leave the council £10,000 in profit while it is taking place.