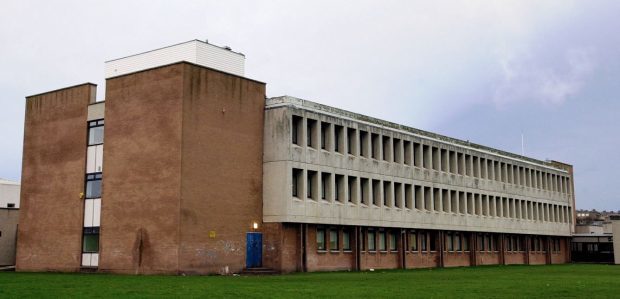 A Moray school has too many teachers – while others are struggling to fill their vacancies.
Earlier this year, the council was advertising for more than 40 positions in classrooms with relocation packages of £5,400 on offer to entice applicants.
But while Keith Grammar, Logie Primary and Newmill Primary are still looking for staff, Lossiemouth High School has too many part-time teachers – who can't be moved elsewhere.
Moray Council insists it is powerless to move the teachers to fill gaps because of red tape in contracts.
It is believed there is a surplus of about four part-time staff, putting the school more than £100,000 over-budget.
Last night Mike Shand, the council's SNP group's education spokesman, insisted it was not as simple as moving teachers to fill gaps.
He said: "It looks like it's just moving pieces on a chess board but the reality is a lot more complex. These staff have made a commitment to Lossiemouth High School and presumably actually have reasons for wanting to be there.
"Parents and pupils routinely complain when there's a big turnover in teachers. Continuity helps learning and it's better to have somebody trained in the subject rather than just who's available."
The Elgin councillor also revealed he had faced the prospect of being transferred against his wishes when he taught at Elgin Academy.
Mr Shand said: "I wasn't happy about it. It's a nonsense to think staff can be moved around between Buckie and Forres or wherever.
"In the end it didn't happen because there was a big influx of pupils and I was needed there. The same might happen at Lossiemouth."
The issue emerged during yesterday's meeting of the council's scrutiny committee, where they discussed an audit at the school.
When asked whether staff could be asked to move voluntarily, the authority's director of education and social care, Laurence Findlay, said he would have to investigate the terms of the contract.
Mr Findlay said the problem was unique to Lossiemouth High School, due to a high number of female staff wanting to work part-time and the difficulty recruiting full-time teachers in the past. He stressed it was a historical issue inherited by the current head teacher.
The committee heard the school has an equivalent of 1.6 extra full-time teachers – or contracts equalling about 62 hours – more than what is needed.
The audit found transfers had already been carried out to address the issue, but that it could take "take time to resolve".
And Mr Findlay yesterday stressed steps had been taken to ensure the use of part-time teachers was minimised.
He said: "Schools are now working together. Milne's High and Buckie High share a technical post. Both needed a part-time post but came to a compromise to share a full-time member of staff
and share the cost. It's working successfully."
Last night, Forres mum Elizabeth Watson said it was a "surprising" situation, given the vacancies elsewhere in the region.
The chairwoman of Forres Academy parent council added: "It certainly comes as a surprise. I know Forres Academy has a lot of vacancies, some that are being re-advertised.
"It doesn't seem to make much sense but then neither does fixing a budget to the school roll. Departments that have been downsized inevitably have to be increased again if the number of pupils increases."
Union EIS declined to comment on whether they would back greater flexibility in teacher contracts.
A spokeswoman said: "Teachers' terms and conditions are negotiated through the Scottish Negotiating Committee for Teachers and Local Negotiating Committees for Teachers. Any changes to these terms and conditions would need to go to the governing body."