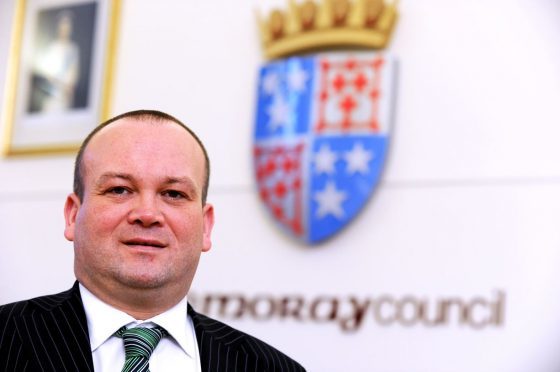 Over-staffing in schools is "sound employee management", according to Moray Council's director of education.
This week it emerged Lossiemouth High School has about four extra members of part-time staff while others in the region struggle to fill vacancies.
Last night the authority's director of education and social care, Laurence Findlay, explained extra staff were used to keep costs down.
Contract laws have prevented the teachers from being transferred elsewhere but the schools boss revealed it would not have been possible anyway.
Mr Findlay said: "Even if we had been able to move them, they weren't trained in subjects we needed. It would be like a music teacher taking maths, for example."
He added: "The big issue we have at the moment is the supply staff. We don't have a lot of supply staff so most secondary schools aim to run with a level of excess.
"If you have to buy in cover then it is going to lead to more expense so it's good to have a bit of excess. That's just sound staff management."
The council director explained extra staff were needed to provide "flexibility" to cover teachers that are sick or on courses.
Lossiemouth High School's extra part-time staff are not able to be moved because they are only employed for a small amount of hours.
Forres Academy Parent Council chairwoman Elizabeth Watson is eager to see teachers moved to fill gaps where there are appropriate positions.
She said: "I understand you wouldn't want teachers taking subjects they are not trained in but should the situation arise where it is possible I hope it would be looked at.
"Forres Academy needs a technical teacher and if there was an extra technical teacher somewhere then it wouldn't make sense not to transfer them, at least temporarily."
Mr Findlay described the recruitment position of the council as "getting better" with several appointments made since the summer holidays.
However, enticing applicants for head teacher posts at primary schools remains a challenge.
Mr Findlay said: "We have five vacancies for them at the moment and they are all attracting low numbers of applicants. It could be the same people have applied for all of them so they may need to be re-advertised."