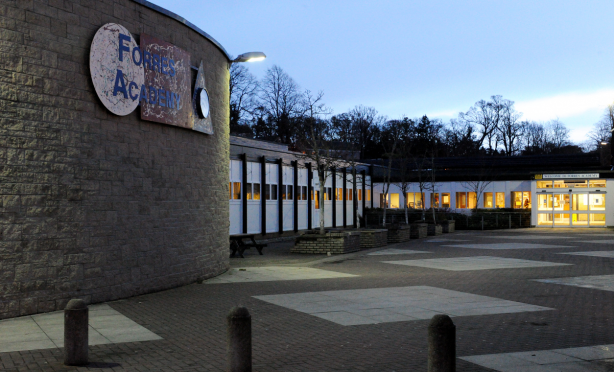 Council chiefs in Moray provoked fury last night by moving to put long-awaited school upgrades on hold to help save £3.3million.
The local authority is poised to delay projects across the region in an attempt to balance its books ahead of next year's budget.
Improvement schemes at Milne's Primary School in Fochabers and Forres Academy top the list of expensive works facing postponement.
Council officers have recommended shelving £60,000 plans to replace gas pipes at the Forres secondary – and a £1.1million modernisation of Milne's could also be put on hold.
Last night, the money-saving proposals came under fire from those who had fought to have the schools revamped.
Fochabers Lhanbryde member, Sean Morton, vowed to fight the authority "tooth and nail" to ensure Milne's Primary is refurbished as soon as possible.
But a report that will go before a full council meeting next week states that the authority will have overspent by £733,000 by next March.
And finance chiefs have unveiled a dossier of measures aimed at balancing the books up until then, when the 2017/18 budget is decided.
Margaret Wilson, the council's head of financial services, reminded members of the stark warnings the authority has received about its spending.
She said: "The council has established that it has insufficient annual income to meet its annual expenditure, and at some point in the next two years we will have to significantly reduce services."
Members have been urged to approve the package of deferrals.
Councillor Morton was left furious at the idea of delaying improvements at Milne's, saying that the work has been required for around five years.
Plans to refurbish the A-listed building's canteen were lodged following complaints that "shivering" pupils had been forced to eat their lunch in the cold.
The improvement project would involve building an extension at the back for a new nursery, while revamping the kitchen and dining area.
Mr Morton said: "I will fight council officers tooth and nail on this.
"We have waited long enough for this, and I will have some very serious questions about why officers have recommended work be delayed.
"It has already been postponed over and over again."
Forres councillor, George Alexander, said replacing the gas pipes at the secondary school was a "routine task" which could be held back.
Councillor Alexander, who is a member of the ruling administration group, argued in favour of shelving the work until the authority was in a more stable position.
He said: "This is a routine process that needs to be performed every so many years, and given the council's financial position, it is something that can reasonably be put off."
Officers added that an additional £10,000 could be saved by deferring work to create extra storage at Lhanbryde Primary School.
And £1.7million could be saved by delaying a programme to bring waste services in Elgin under one roof, at the Moycroft industrial estate.
A further £442,000 can be retained by putting off the completion of a new home for people with additional needs, which is being built in Lhanbryde, until 2017/18.
Ms Wilson said a total of £3.3million can be kept in the council's coffers if members agree to delay all of the projects she has suggested.
However, the report also revealed that the council has recouped a £195,000 saving on installing a new ventilation system at Speyside High School – by "finding a low cost solution".
In September, it emerged that Moray's school estate was "crumbling", and needs £152million in repairs to be fit for purpose.
Councillors will meet to discuss the proposed savings on Wednesday in Elgin.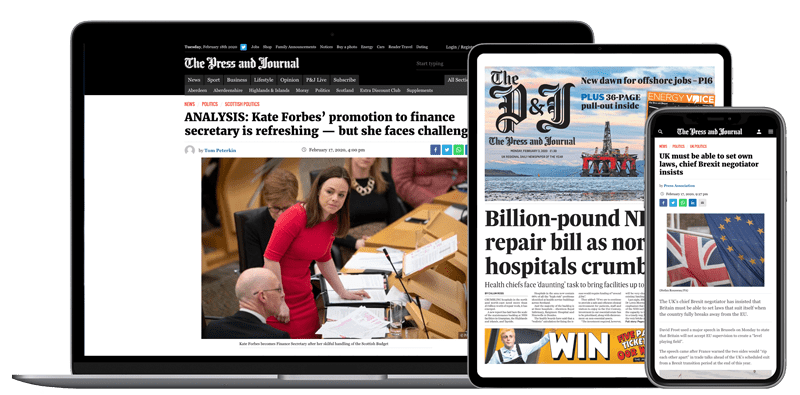 Help support quality local journalism … become a digital subscriber to The Press and Journal
For as little as £5.99 a month you can access all of our content, including Premium articles.
Subscribe