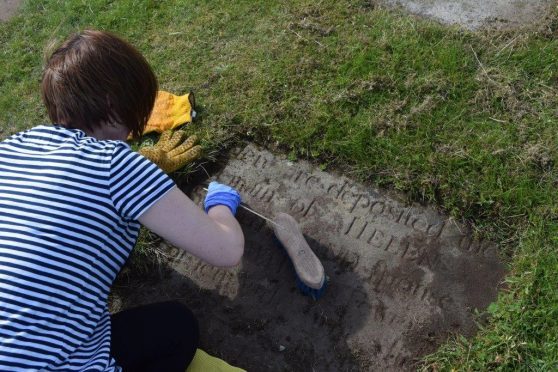 RAF Lossiemouth personnel have restored an ancient graveyard which existed for centuries before the site was turned into an airfield.
The 350-year-old burial ground is part of the remains of Drainie Parish Church, which once stood on turf now used by the station's Typhoon squadrons.
A total of 67 headstones were laid flat when the 17th-century kirk was knocked down in 1952, and they have regularly fallen victim to overgrowth in the intervening period.
The historic slabs are fragile because of their age, so clearing them was a painstaking process which took two days.
Servicemen and women were unable to use metal tools for fear of chipping patterns on the stones, and had to dig borders around each plot to remove grass and prevent weeds from sprouting over them.
They subsequently used brooms to carefully sweep the cuttings from the stones, and the delicate engravings were cleared out using a wooden skewer.
The same restoration efforts were carried out on what remained of the church foundations and graveyard wall.
Warrant officer, Andy Kidd, has been praised for arranging the initiative to keep the area in good condition.
He said: "As custodians, the RAF has a responsibility to future generations to ensure that the rich history of the Kirktoun of Drainie is not lost or forgotten."
The Moray Burial Ground Research Group, which was formed in 2003 with the intention of surveying every plot in the region, has helped maintain the grounds.
Group chairman, Keith Mitchell, added that descendants from far and wide had contacted the voluntary body about those laid to rest at the Lossiemouth site.
He explained: "Drainie was one of the first graveyards we took an interest in after we formed.
"Because it is off-limits to the public, it was very important for us to record and publish the details of who is buried there for family historians.
"Since then, we have had people contact us from abroad about relatives who were laid to rest at Drainie."
The oldest grave dates from 1695, and belongs to Michael Cumming – an assistant minister who helped oversee the construction of the church decades earlier.
The last person to be buried there was Elspet Hendry, in 1909.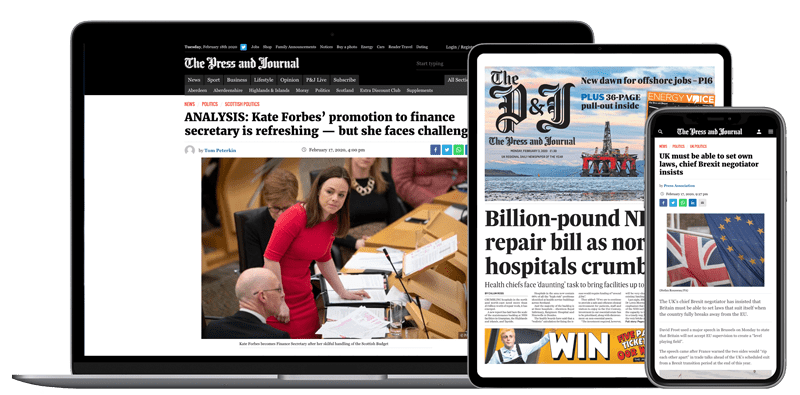 Help support quality local journalism … become a digital subscriber to The Press and Journal
For as little as £5.99 a month you can access all of our content, including Premium articles.
Subscribe