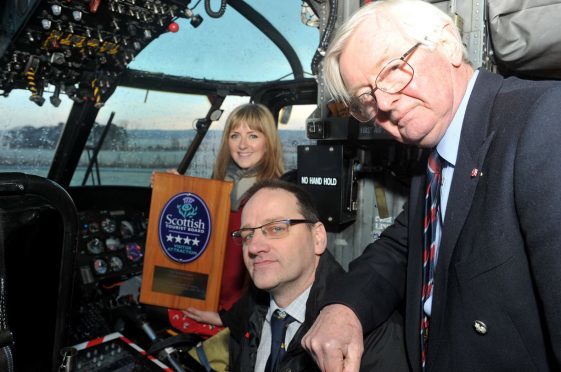 A year after springing to life, a popular Moray visitor attraction is aiming to expand its fleet.
A Sea King helicopter, Nimrod cockpit and a collection of fire engines are just part of Morayvia's celebration of the region's aviation heritage.
And yesterday, the enterprise and enthusiasm demonstrated by the voluntary group gained VisitScotland recognition when the centre was awarded four stars by the tourism body.
The Kinloss-based initiative is now aiming to offer another glimpse of Moray's flying heritage in the shape of a Jaguar jet that was stationed at RAF Lossiemouth.
Morayvia chairman Mark Mair is in the final stages of agreeing a deal for the 1960s attack plane and expects it to be on display next year.
He said: "The VisitScotland award is really a recognition of the hard work done by all the members of the team. It's a huge thing to have all the experience still here.
"We're always looking for new exhibits, we're doing a lot of preparation over the winter. We are talking to somebody about securing a Jaguar jet and it should be here for the new season."
The aviation group was set up five years ago with the aim of preserving a Nimrod spy plane and establishing a heritage centre in Moray.
A year ago, the museum opened in Kinloss with the Sea King as the star attraction. About 5,600 visitors have subsequently passed through the doors of the former school to view the exhibits and enjoy planetarium shows.
Lord Lieutenant of Moray, Grenville Johnston, accepted the plaque on behalf of the group at a ceremony yesterday after being a long-term supporter of the project.
He said: "I've had the pleasure of watching this develop. We've got a wonderful breadth of retired military expertise in Moray and this makes full use of it.
"Every time I visit, there is always something happening and there is always something new. That's exactly what places like this should be like."
Jo Robinson, regional director at VisitScotland, got behind the controls of the Sea King helicopter yesterday and praised the enthusiasm of the volunteers.
She added: "The knowledge, experience and expertise of the volunteers who have actually worked with the machinery really makes Morayvia stand out."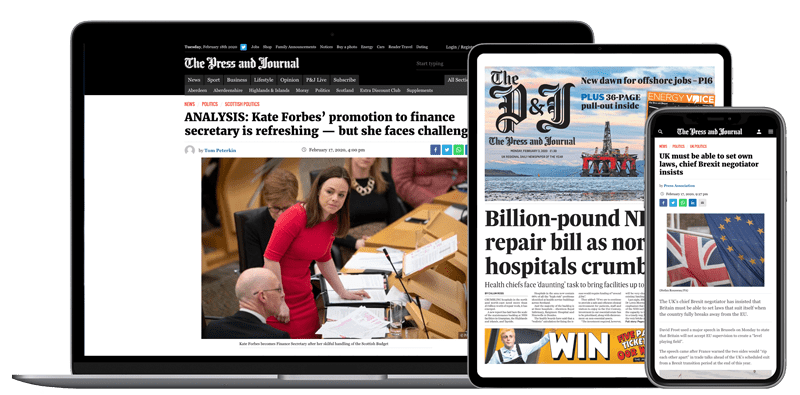 Help support quality local journalism … become a digital subscriber to The Press and Journal
For as little as £5.99 a month you can access all of our content, including Premium articles.
Subscribe