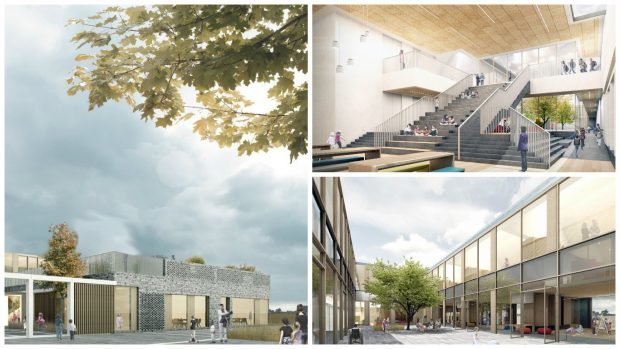 The first images of a new primary school in a Moray town have been unveiled.
Work on the £12million Linkwood School in Elgin is due to begin early next year, ready for the first lessons in August.
Excited pupils got their first taste of what the new building will look like during a visit to the site, which is currently a field, yesterday afternoon.
The children are currently learning in temporary accommodation at East End Primary in the town.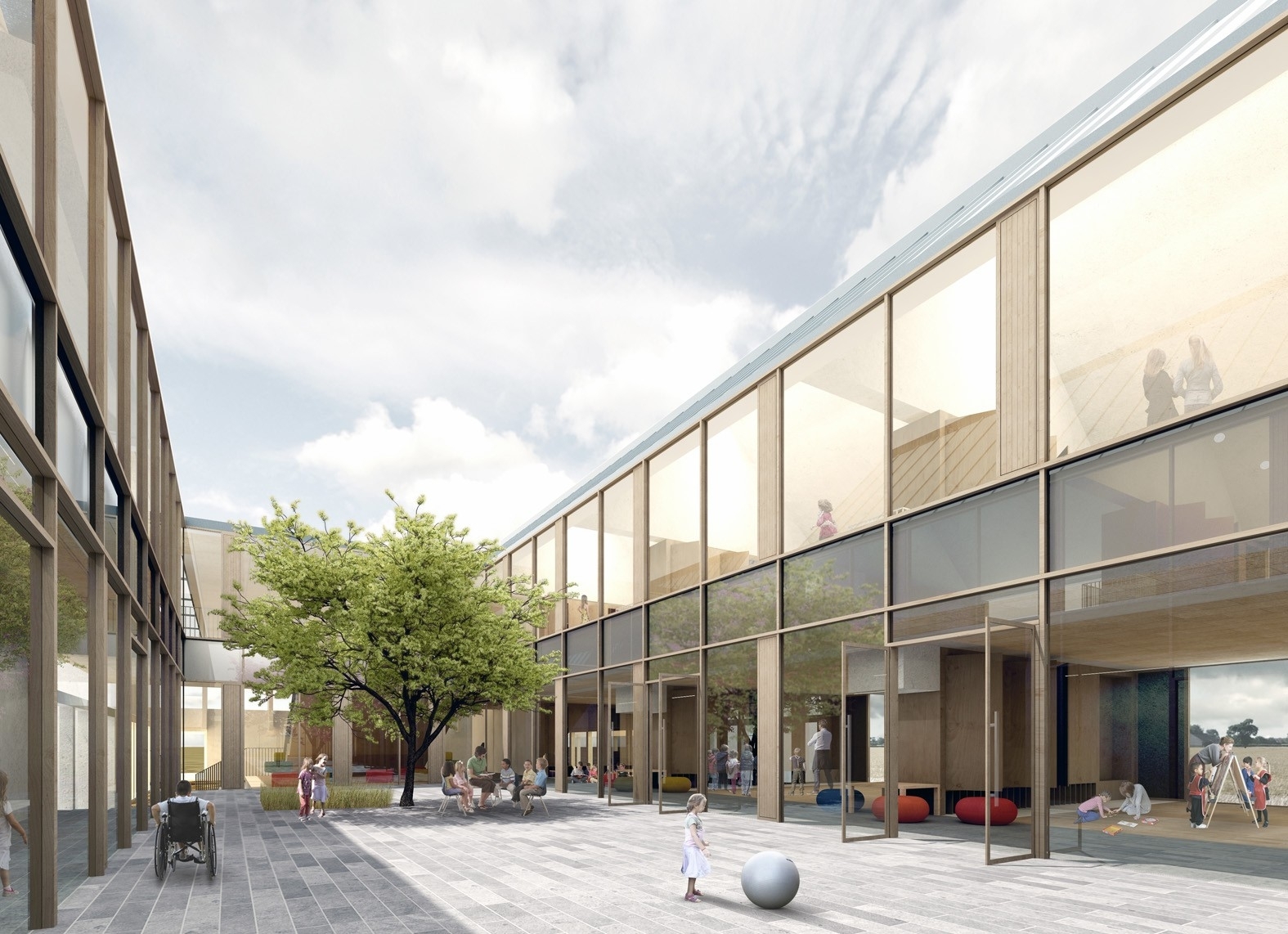 Head teacher Mary Smith said their education would benefit from the latest technology in the classroom when they move in in the summer.
She said: "We're doing fine in the annexe building at this stage but when the new school is ready it's going to be a fabulous opportunity for our young people.
"They were very keen to see where the new school will be so now the design has been agreed we will all be able to visualise how it will look on site."
Edinburgh firm JM Architecture has drawn up the designs for the school that feature a large bright atrium and courtyard.
The development is the first of two new primary schools planned for the south of the town as part of a massive 2,500 home project. Construction is already underway on a replacement for Elgin High School.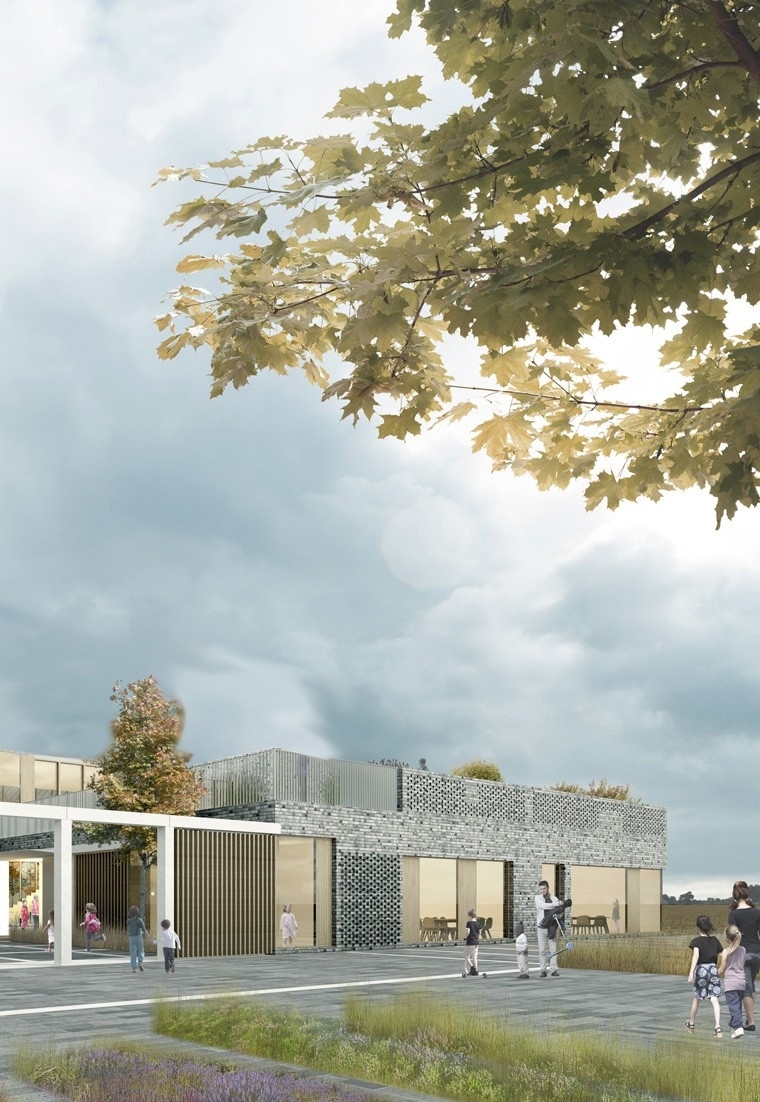 Education officers at the council have designed a badge to reflect the area and are working on devising a new uniform for Linkwood pupils to wear.
Parents are getting their first look at the designs today at an open morning with the drawings also going on display at an information evening in their temporary home on Thursday, January 12.
Education Scotland has backed the new school, which was approved to address capacity issues in classrooms in Elgin.
Anne Skene, chairwoman of the council's children and young people's committee, said the pupils at the south of the town would reap the benefits from two new schools.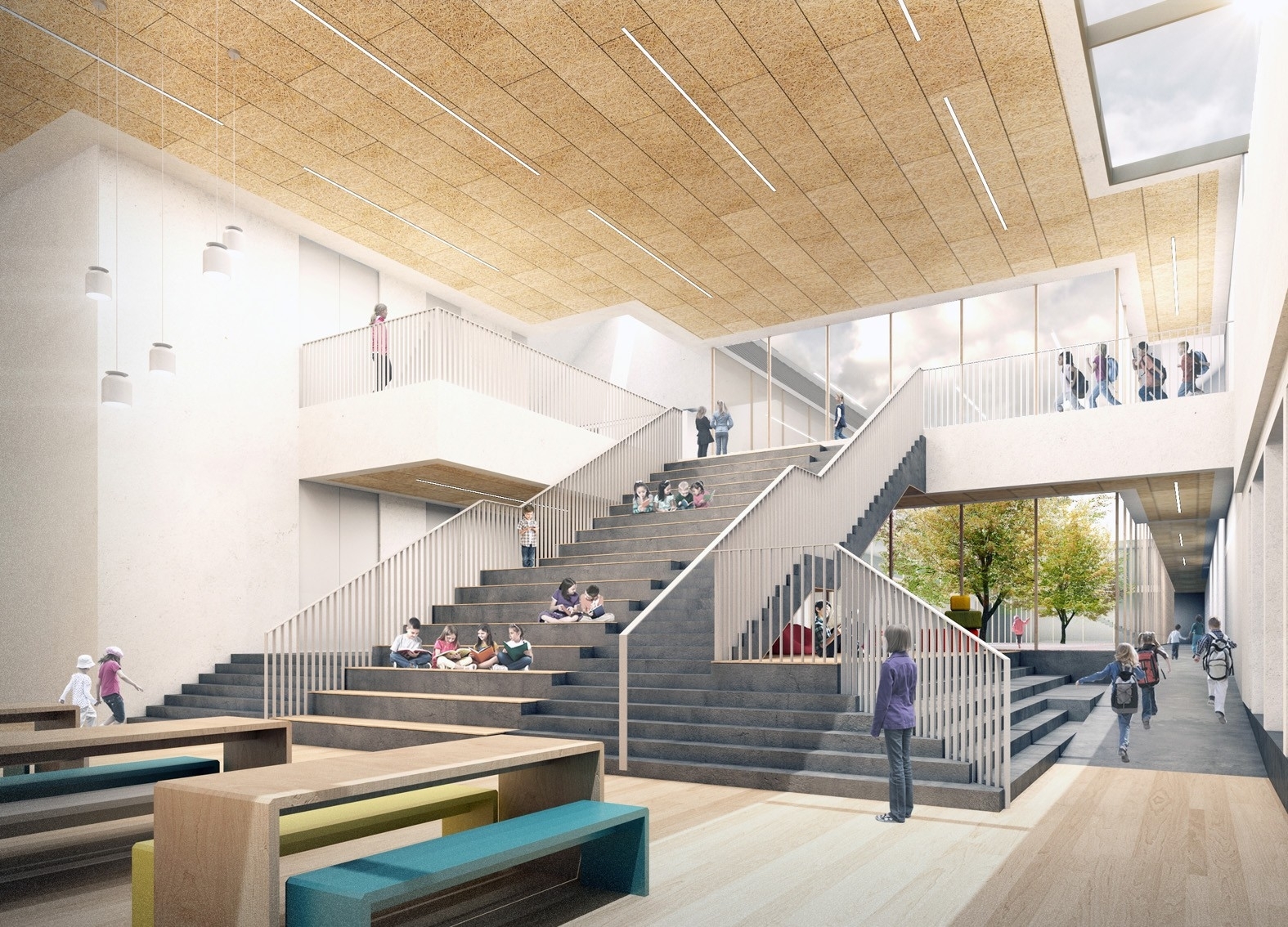 She said: "Once enrolled they will automatically transfer to a similar modern environment at the Elgin High School. Their experience of school will be the very best available."