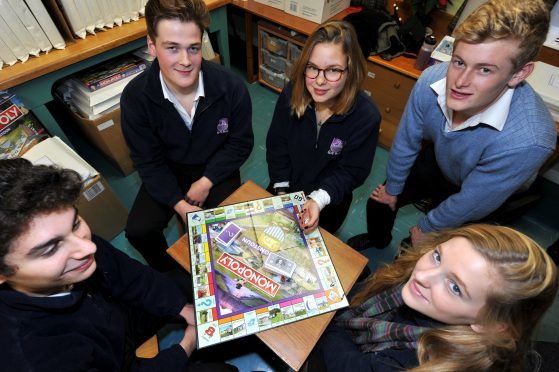 A prestigious Moray school has been immortalised in one of the UK's most beloved board games.
A limited supply of 1,000 Gordonstoun Monopoly sets went on sale at the school yesterday, and the campus shop descended into "chaos" as hundreds of pupils rushed to buy copies.
The bespoke board depicts some of Gordonstoun's most famous features as properties to buy and sell, and even the neighbouring Duffus village shop and post office has been allocated a space.
Sets are being packaged up and shipped out to alumni in America, Australia, Russia, India and Germany.
More than 100 versions of Monopoly have been created over the last 20 years, with editions specific to cities across the UK proving popular.
But the Gordonstoun set is the first to be centred on a part of Moray.
The idea was the brainchild of Andrew Lyall and Emma Thorpe, who work on the school's admissions team.
Ms Thorpe said: "We approached Monopoly about it in the spring, and we were taken through the steps of how to get together a bespoke edition of the game.
"It's certainly created a bit of a buzz, and as they are limited edition that means a lot of people want a set to keep as a collectable."
Mr Lyall added: "It has been a really fun project, and we hope that the boards will encourage trips down memory lane."
German educator, Kurt Hahn, who founded Gordonstoun in 1934, features on the front of the box and the back of it describes the history of the school.
Locations which players can buy and sell include the music school, south lawn, George Welsh sports centre and Ogstoun theatre.
Mayfair has become Gordonstoun House and Park Lane has become the school's round square.
Owner of the Duffus village shop, Richard Ringrose, said he was stunned when he learned that the store had been included in the game.
Mr Ringrose said: "With Gordonstoun pupils coming from all over, I think it's safe to say that the shop and post office will now be known around the world."
Monopoly was created in America in 1903, but was first sold commercially in the 1930s, and it is believed that more than one billion people have played it.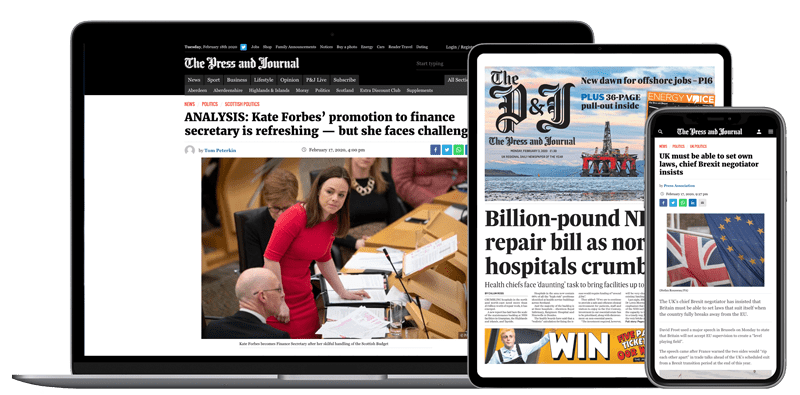 Help support quality local journalism … become a digital subscriber to The Press and Journal
For as little as £5.99 a month you can access all of our content, including Premium articles.
Subscribe