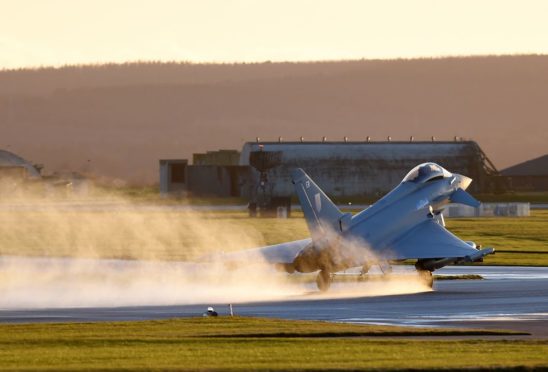 A pilot scheme in Moray aimed at making it easier for spouses of armed forces personnel to find jobs could soon be rolled out across Scotland.
The council introduced a scheme to allow teachers with English qualifications to move easily into the Scottish system to address classroom shortages.
And yesterday the initiative was recommended to the Scottish Veterans Commissioner, Eric Fraser, as a way to ensure military spouses find jobs when partners are relocated.
In a report, Mr Fraser said group had untapped potential that could contribute to the country's economy.
Highlands and Islands MSP Douglas Ross said: "This is vital for areas such as Moray and we know people want to stay in the area after they have served at Lossiemouth or Kinloss.
"I took the opportunity of highlighting the pilot undertaken in Moray to allow those with teaching qualifications from south of the border more opportunities to teach in Scotland.
"It is ludicrous that highly qualified teachers moving to Moray with their spouses could not get jobs when there was such a shortage of teachers locally.
"I was pleased that the Scottish Veterans Commissioner agreed to the success of this pilot and that it should be rolled out across Scotland."