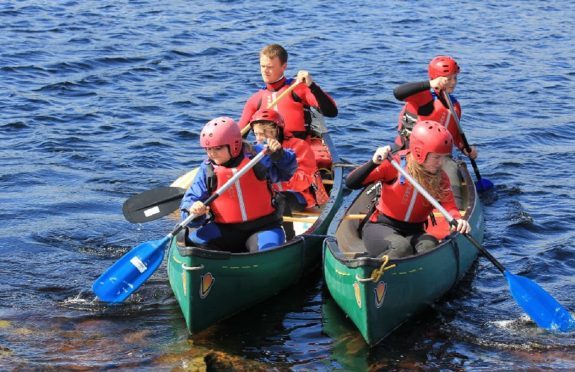 An outdoors group in Moray has secured a funding boost to keep families and older residents active.
Outfit Moray has been awarded £42,000 from HealthKind and the People's Health Trust to run the Active Communities project over two years.
It will allow residents to devise their own outdoor adventure programmes to build stronger ties in Lossiemouth.
Instructors from Outfit Moray will then work with the groups to run the sessions.
Project coordinator Graeme Morrison said: "It could be anything from a family wanting to go biking to a group of older people wanting to go walking.
"It isn't us telling them what they are going to do, they design it themselves and then we get involved to make it happen.
"The aims are to create a stronger community by reducing social isolation by building friendships and relationships and encouraging them to have a healthier lifestyle at the same time."
The cash will fund the project for two years, by which point organisers hope it will be self-sustaining.
Applicants have been restricted to postcodes in Lossiemouth that have the highest deprivation ratings.
Outfit Moray chief executive Tony Brown said: "This is a fantastic opportunity to build a stronger community through shared adventure over a sustained period, as well as enjoying all of the great outdoor activities available here in Moray."
Drop-in sessions will be held for Lossiemouth residents to find out more about the project on January 18 and February 16 at the town's community centre and on January 21 at Outfit Moray.