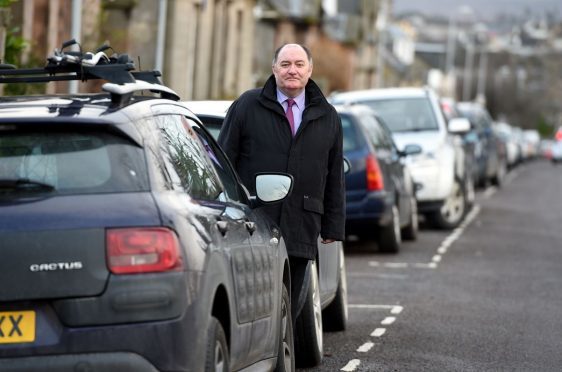 Councillors have called for a crackdown on motorists flouting parking rules in a Moray town.
Figures obtained through a Freedom of Information request, highlighted that police issued 276 tickets in Elgin in 2016, until the end of November.
In September, officers wrote out just seven fines, an average of two a week, while in April and May, they handed out 10.
However, that total soared in November when police issued 68 tickets in a crackdown with 39 issued in June.
Elgin City South councillor John Divers intends to raise the issue with senior officers, but believes problem parkers will be impossible to eradicate altogether.
He said: "The reality is that the police have their priorities and have to target their resources as best as they can.
"At the end of the day, the decision was made to get rid of wardens and our frontline officers are always busy doing other things.
"Obviously, I sympathise with businesses and staff that can't access parking in the town centre, but it's a difficult one to tackle."
Police have previously stressed they will take action against drivers parked dangerously or in a location where they are causing an obstruction.
Concerns from residents led to Moray Council beginning work on a parking strategy for the town earlier last year.
Elgin Community Council chairman Alistair Kennedy has heard complaints from locals that short-term spaces in the town centre are now at a premium.
He added: "If it's only a quick message, five minutes or something, then people don't want to pay £1 or £2 to use the council car parks, but quite often, there are just no other bays.
"The short-term bays are full all day long, because there are no wardens monitoring them, so people know they won't get a ticket. I know the police don't have the resources to do it, so it's a difficult one to solve."
Officers have already acted on nuisance motorists in Elgin this month with one man arrested during a boy racer clampdown.
A police spokeswoman said: "We monitor short-term spaces in the Elgin area along with their general policing and road policing duties.
"However, the priority remains on reducing serious collisions and the monitoring of urban parking areas is carried out where possible.
"Where there have been specific complaints, and where possible, police will respond to parking issues and will issue tickets."